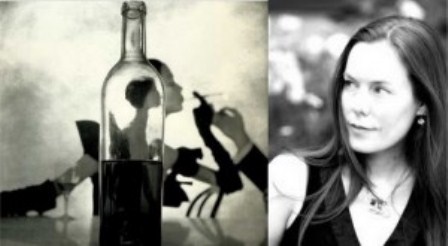 One of my favorite fragrances of 2010 was Dawn Spencer Hurwitz's Bancha , a botanical fragrance that grabbed me from the moment I first sniffed it. Bancha became one of my regular rotation throughout the spring and summer but I wanted something more for the winter. When I saw Ms. Hurwitz in October at Sniffapalooza Fall Ball I asked her about making an extreme version of Bancha. She told me she was thinking about it and at the recent Sniffapalooza Spring Fling that thought became reality as she premiered Bancha Extreme.
I was curious about the process that a perfumer goes through to make a fragrance extreme. Ms. Hurwitz was kind enough to answer my questions about the path from Bancha to Bancha Extreme.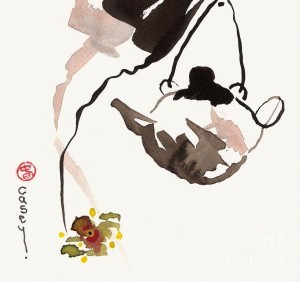 Why make an extreme version of Bancha?
DSH: I created Bancha Extreme mainly in response to overwhelming requests from my clients. Bancha was an instant hit when we launched it last year but one comment we heard over and over again was: I LOVE IT…but I would really love a Bancha that was even more intense; a stronger version that even leans a bit more towards a "men's" fragrance.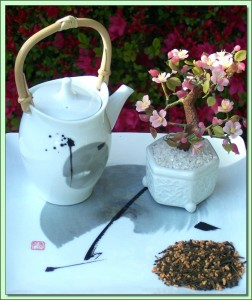 When you make an extreme version you just don't add more of everything, do you?
DSH: No, it's a new formulation with the characteristic notes to give the impression of the original Bancha, but with added woody and resinous notes. Oh yes, and this time there's some actual tea absolute in it. 🙂 Bancha Extreme is a richer, more full bodied version as well as some added concentration (it's almost perfume strength!). You definitely can't just add more concentration and call something "Extreme" in my way of thinking… there has to be something new introduced or you are just making Parfum out of EdT or something. There has to be a moving forward, of sorts.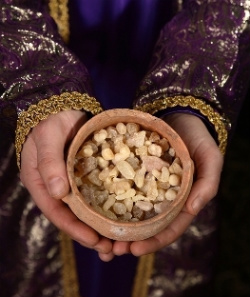 For Bancha Extreme the same notes are there but I found it to have much more distinctive developmental phases on my skin. How did you do that?
DSH: Oh, that's great! It pleases me to hear that. My intention was to re-imagine Bancha in an expanded way. I wanted something that builds on the original formula but does have a distinctive way of unfolding that ultimately takes you to a new destination, albeit not too far afield from the original. I also felt that the original note structure was (purposefully) relatively sparse. With Bancha Extreme, I wanted to create something richer and perhaps more night time / dark in feel whereas Bancha feels really 'daytime' to me. So there is expanded layering throughout the design with the frankincense co2 addition as well as the gunpowder green tea note which imparts a textural tannin note.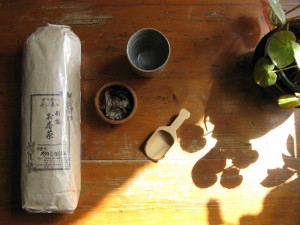 You mentioned that in Bancha there was no tea note and in Bancha Extreme there is. What does the tea note add to the extreme version that you didn't need in the original?
DSH: When I was creating Bancha, I didn't have a name in mind, just a feeling. And it is this feeling that Bancha (tea) refers to, not a tea fragrance, so I didn't think it needed an actual tea note. But when considering Bancha Extreme, it seemed like an essential element to add, not just for the gift it brings to the design (that tannin & subtle smoke feel) but that this time I had better use some tea, since the name without tea seems to 'bend' some people's minds a bit. So the tea note became part of the overall solution to how to begin expanding the Bancha idea and settle the "tea question". (Editor's Note: DSH used black tea absolue)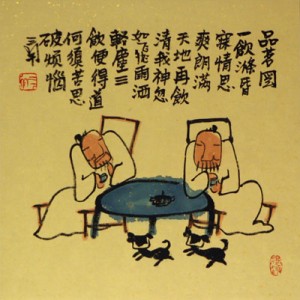 Is there any other DSH Fragrance you'd like to do an extreme version of?
DSH: This is the question that I had to think about for quite a while. You know, Bancha Extreme is the second extreme version of a scent (DSH special formula X-treme was my first) that I have done. It really comes down to understanding the design elements behind any given perfume. Some scents just don't lend themselves to extreme versions or even perfume / extrait concentrations but most scent designs work well in multiple formats from EdT to oil essence concentrates, so they don't require a new design, to expand them. I really couldn't think of any other DSH perfumes that I would want to do an extreme version of specifically, but I really enjoyed the thought provoking question! I will now have this question in the back of my mind as I am designing, I suspect.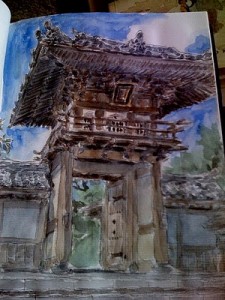 Thanks Dawn! For those wondering how different Bancha Extreme is from Bancha on my skin here is my capsule review:
Bancha Extreme is different from Bancha most strikingly in the more delineated development of the extreme version. Bancha pretty much lays all of its cards on the table right from the beginning. Bancha Extreme likes showing you its hand one card at a time. Bancha Extreme begins with the same tart citrus accord that Bancha did. Unlike Bancha, Bancha Extreme lingers there a moment longer giving you a heartbeat, or two, more to enjoy it. The heart of Bancha Extreme is where the most marked difference occurs as the citrus recedes a bit and the lavender, jasmine, and rose come forward but now there is a resinous underpinning of frankincense; very dry and shimmering which changes the character from Bancha dramatically. It is here where Ms. Hurwitz chooses to actually include the tea accord and it adds a smokiness along with the frankincense that adds to a Japanese Tea House aesthetic. The woody base remains but in Bancha Extreme is allowed to stand more alone in the development. Balsam, sandalwood, and cedar are joined by vetiver and patchouli. These latter two notes add a starker contrast and depth to the woods making Bancha Extreme more of a good thing.
Bancha Extreme has above average longevity and average sillage. It is 100% natural and botanical.
Sometime too much of a good thing makes you realize the original was truly good enough. Every once in a while more is better, especially when a talented artist is the one serving it up. Bancha Extreme is a worthy companion to Bancha and allows both to shine equally as the beautiful creations that they are. Ms. Hurwitz once again proves there is a fierce intelligence at work which is present in equal amounts to her talent.
Disclosure: The review was based on a sample of Bancha Extreme provided by Dawn Spencer Hurwitz.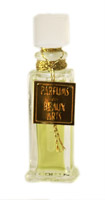 Dawn has been extremely generous in offering a 10mL sample of Bancha Extreme to one CaFleureBon reader. To be eligible for the draw let Dawn know if you have a DSH fragrance you would like to buy an Extreme version (maybe you can be a muse) and/ or leave a comment on your favorite tea.
The draw will close May 25, 2011 at 6pm est. WANT A BETTER CHANCE TO WIN? YOUR VOTE COUNTS TWICE BY LIKING ON FACEBOOK http://www.facebook.com/#!/pages/Behind-the-Bottle-CaFleureBon-Q-and-A/217732034906329
–Mark Behnke, Managing Editor
Art Direction: Michelyn Camen, Editor in Chief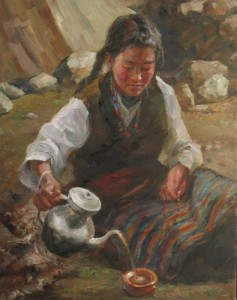 Editor's Note: Before we started CaFleureBon, I asked why so many perfumers loved tea (on Facebook).They included Neil Morris, Mandy Aftel, DSH Sarah Barton King and Maria McElroy and art of tea was very much part of the experience of the gone but not forgotten Takashimaya.
I had lunch with Maurice Roucel at a Japanese midtown restaurant, he drank green tea (and sake)!
Interjecting also known as butting in. I would like to see candles, room sprays and new packaging using DSH's art and jewels.
"Find yourself a cup of tea; the teapot is behind you. Now tell me about hundreds of things". ~Saki