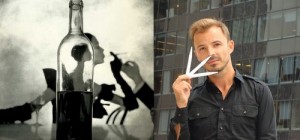 As a follow-up to my experience at Robertet with their raw materials and my review of Atelier Cologne Rose Anonyme and Vetiver Fatal I wanted to close the loop so to speak. To do this I went Behind the Bottle with Robertet Senior Perfumer Jerome Epinette who signed both of the new Atelier Cologne releases and asked him about the raw materials he used to create these fragrances.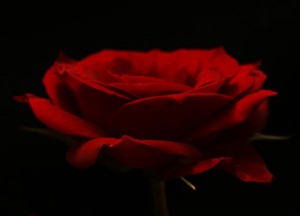 Mark Behnke: At the Robertet workshop celebrating 160 Years of the Rose at Elements Showcase you mentioned that when you smelled the new Robertet Ingredient Rose Petals Natural you knew you wanted to build a fragrance around it. What was it about the brief for Rose Anonyme that made you know this was the one?
Jerome Epinette: Sylvie (Ganter) and Christophe (Cervasel) wanted a rose fragrance for their collection. A really sophisticated rose, almost mysterious but still fresh to fit perfectly in the Atelier Cologne line. From all the rose collection I have at Robertet, the rose petals was for me the most suitable: this rose is the most complex rose I have ever smelled!!!! It has some deep, rich and warm notes (like in the absolute) with a fresh petaly transparent feeling (like in the oil)!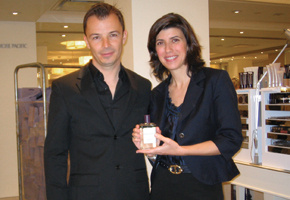 MB: Vetiver Fatal does not contain that heavy woody depth common with vetiver because of the Vetiver fraction you used. Can you describe when you know a fractionated ingredient is a better choice than the fully isolated parent?
JE: I would say this is really simple!! It's when you have been able to get rid of some elements of the natural product you don't like. In a few words, you are making your own selection of what you like!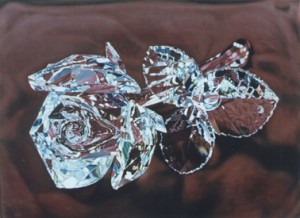 MB: The rose in Rose Anonyme has an almost desiccated quality to it like a dried bloom and it seems to reverse the aging process and come to life throughout the development. Was that an intentional effect or is it my imagination working too hard?
JE: Both!!! :)) My intention was to create the impression of a white fresh rose, like a crystal rose! The rose is even more beautiful when the woods are more present during the development.of this fragrance.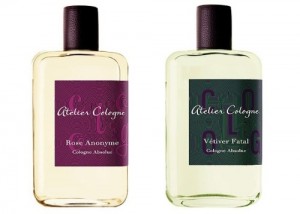 MB: Both Rose Anonyme and Vetiver Fatal contain an "oud accord" is it the same for both and why use an accord instead of oud extract?
JE: I preferred to create 2 different Oud accords for Rose Anonyme and Vetiver Fatal instead of using the oud and to obtain the same result in both of the fragrances.
In Rose Anonyme I created a oud accord pushing the smoky effect while in Vetiver Fatal I created another oud accord pushing the animalic effect.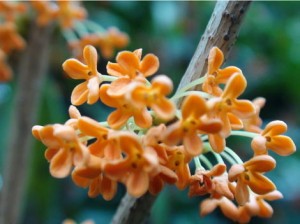 MB: What is the next Robertet ingredient you have smelled that you are wanting to build a perfume around?
JE: Few months ago, I smelled a Robertet Osmanthus, one of the most expensive products. Again, I fell in love with this product and I created a fragrance for Byredo called Bullion.
Thanks to Jerome for taking time out of his hectic schedule to answer these questions.
Thanks to Atelier Cologne we have 50 sample sets of Rose Anonyme and Vetiver Fatal for our readers to win. This is not going to be a traditional draw. To win them the first 50 readers who leave a comment onsite and then send an e-mail to 247elizabethstreet@ateliercologne.com with their mailing information and the text "Atelier Cologne and CaFleureBon" will win a sample set.
–Mark Behnke, Managing Editor