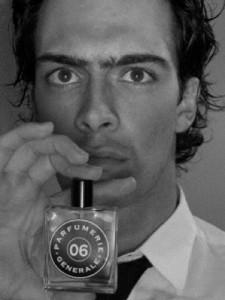 Every scent tells a story; in its composition, on the skin, the marketing copy, or the perfumer's story.
Recently, perfume critic Chandler Burr gave a five minute "op ed" in front of 150 perfumistos. In summation, he did a 90 degree turn, and in a single speech contradicted his well known fascination with "molecule speak". Abruptly, Mr. Burr declared that we should judge a fine fragrance as 'art,' with no regard to its composition. Most of the crowd sat there in shock (with the exception of those of us who know Mr. Burr gives "good speech") and provocation is always 'noteworthy' ; it elicits emotional responses.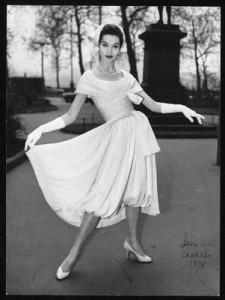 What has this have to do with Pierre Guillaume's Gardenia Grand Soir? Mark Behnke told the story of Gardenia Grand Soir on his skin, the memories it evoked and of his email with M. Guillaume about the composition.
So what is behind the bottle? Haute Couture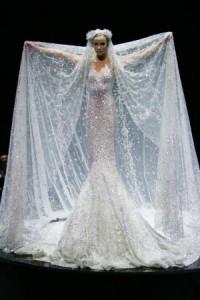 "Grand Soir" is a reference to my "Tuberose Couture". In Paris the Chambre Syndicale de la Haute Couture is a showcase for French fashion designers since the 1880s, Ever since, French designers show their collections twice a year…. They present couture of at least 50 models, Couture that includes the Day Suit, the Cocktail Dress, and the Evening Dress of "Petit Soir" and "Grand Soir".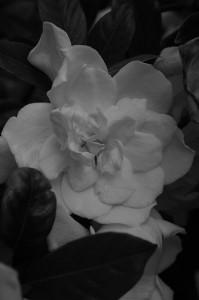 With Gardenia Grand Soir, I tried to give something realistic, just like a photograph to translate all the grace and the elegance of the natural flower, (the most Couture of all the flowers along with Tuberose for me)".
– Pierre Guillaume
***************************************************************************************
Editor's Note: Gardenia Grand Soir's story resonates with me; after all fashion and fragrance have been companions for centuries,. Often, the best fragrances are created during challenging times by extraordinary perfumers such as Edmond Roudnitska's Rochas Femme which was created out of a pallette of simple materials found in the rubble during Nazi occupied France.
And now, Mr. Guillaume's 21st century perfumery,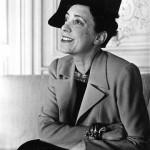 "In difficult times fashion and fragrance are always outrageous."- Elsa Shiaperlli
– Michelyn Camen, Editor- in-Chief