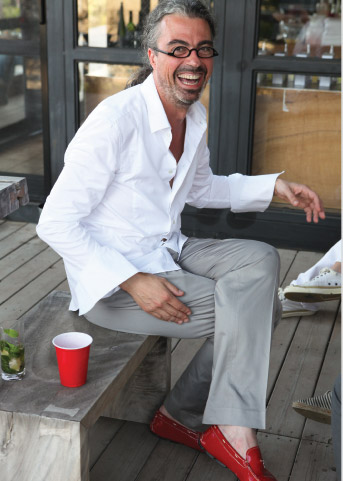 Photo credit: LATimes.com
Gerald Ghislain, perfumer and founder of Histoires de Parfums has just been nominated for a Fifi award, in the category "Unique Boutique"; not for one perfume, but for a concept that embodies three perfumes -The Tubereuse Trilogy.The fragrances didn't get much press and weren't widely distributed, (which renews my faith in the FIFI process).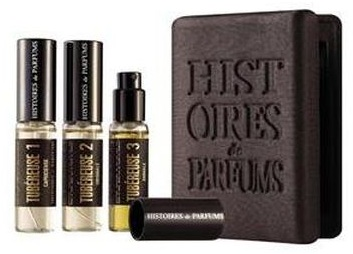 I met Gerald over a pinot noir last summer, before the Trilogy was bottled or manufactured. Each was marked #1, #2 and #3. I never forgot them. When I awarded it a "Best of Fragrance 2009' for fashiontribes.com, it was only sold at www.vivre.com and wasn't avaialble on www.histoiresdeparfums.com site.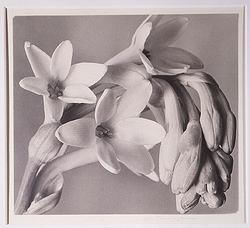 GH: Tuberouse is the queen of the flowers in perfumery and the hardest to work with. Pure, the smell of tuberose essence is terrible, hard to breath.
When I began my adventure with perfumes and did the training at ISIPCA I smelt for the first time the natural tuberose: I hated the smell!
Two years ago, I was working in my laboratory and I smelt by chance essence of tuberose. My response wasn't the same and I found the scent very interesting: I was more mature and ready to work with this essence…
I read a lot of information about this flower and discovered that it was difficult to tell only one story about this flower because she is so complex. It's a very complicated queen…that's why I decided to create this trilogy. I imagined three versions, three interpretations of this flower.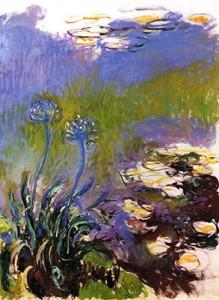 Blue Tuberouse, Claude Monet
The number one: The CAPRICIOUS (Capricieuse)
The bulb of tuberose can't be planted in the same ground years after years because the plant takes out all the minerals from it. It's a very demanding flower.
The vision I had for this fragrance is the brown side of the bulb and that's why I added some cocoa and iris in the perfume. The result is a powdery perfume with a little heavy side like the natural tuberose.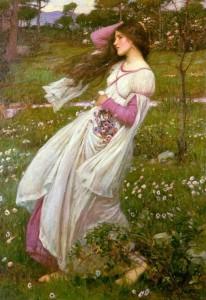 John Wlliams Waterhouse, Windflowers
The number two: VIRGINAL (Virgineaux)
During the Renaissance young ladies were forbidden to walk through the gardens at night because the alluring scent of tuberose was an intense aphrodisiac.
This one is a more transparent tuberose, more virginal. I dressed the tuberose with other white flowers like jasmine, frangipani and tiara flowers. The result is a creamy but vaporous perfume.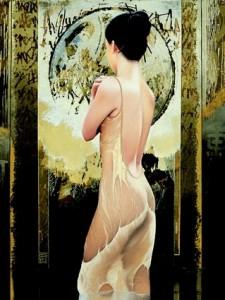 The number three: ANIMAL (Animale)
The story tells that women put some fresh tuberose under their dresses to attract men.
Because men were attracted too by this flower I thought about a wild, animal fragrance with some tobacco and dry herbs notes.
Editor's note: Hire body guards for #3 Animale…
Good Luck, Gerald, you have my vote. Sniffapalooza members can vote for their favorites . For more information see the Fifi Awards site www.fifiawards.com
– Michelyn Camen, Editor-In-Chief