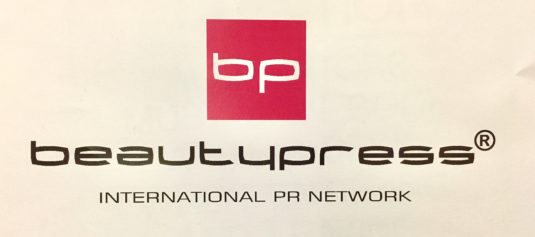 Beautypress Spotlight Day NYC Spring Summer 2018 was held at Midtown Loft & Terrace (on Fifth Avenue) in New York City with over forty editors and on-line journalists present. The intimate atmosphere was inviting and made it easy to approach the brands spend quality time exploring brands and to experience product demonstrations. Beautypress launched in Europe in 2000 and in the US in 2009 and is the largest international PR network for the beauty industry. Beautypress Spotlight Day NYC Spring Summer 2018 was held in two sessions:late morning and mid-afternoon featuring anywhere from 6-10 presenters to editors and bloggers. The range encompasses fragrance, hair care, skin care, nail care, beauty, health, and wellness brands.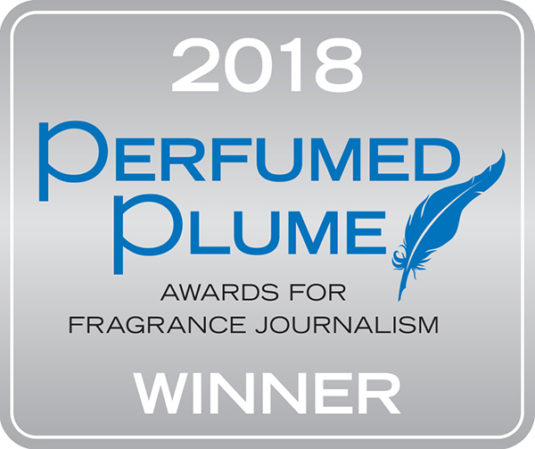 Perfumed Plume: My first stop was with Mary Ellen Lapsansky and Lyn Leigh whom I first met here in September 2015 as they were preparing to introduce The Perfumed Plume Awards for Fragrance Journalism. First held Spring of 2016, Cafleurebon took home two awards. Now in its 3rd year, it is the leader in awarding fragrance journalism and promoting the written word and visual art of perfume. This year's 2018 Perfumed Plume Awards Ceremony, held Wednesday, April 11, 2018, Cafleurebon took home a third award.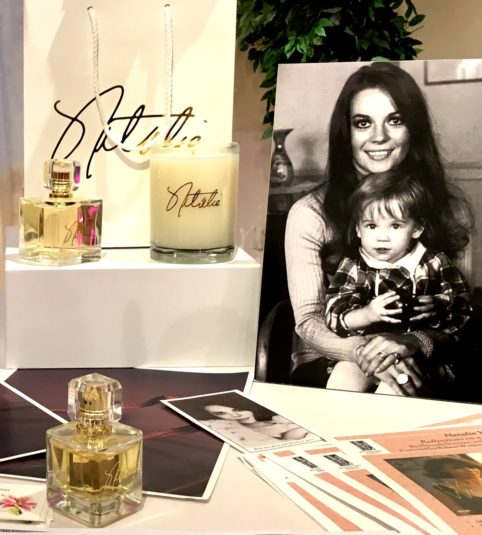 Natalie Fragrance: I was first introduced to Natalie Fragrance through fragrant friend Francois Damide of Crafting Beauty, who was instrumental in the development, at the inaugural launch event. Diana Dolling-Rose, American CEO of DD Stargazer Consulting, explained how Natalie Wood loved gardenia and wore her gardenia fragrance every day. Her daughters Natasha Gregson Wagner and Courtney Wagner, remember their mother's gardenia scent and to keep her memory alive launched the signature fragrance Natalie Fragrance. The scent is handcrafted and features pure distilled essential oils and all natural ingredients. A signature candle has been added to the collection. A new Natalie fragrance "La Rose", will be released in time for Mother's Day. Created by Natasha Gregson Wagner in collaboration with Claude Dir, Master Perfumer of Mane, it will be initially released in rollerball format and available exclusively nataliefragrance.com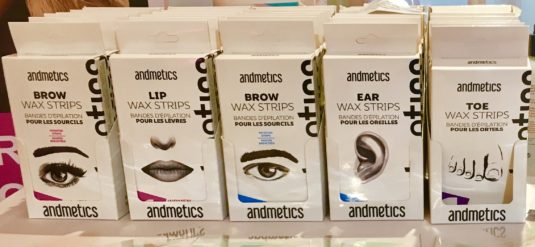 Andmetics: Austria based Andmetics is all about Depilatory strips for eyebrows, upper lip, and ears, and toes. Their mission: banish unwanted hairs and get the perfect shape for every eyebrow. Beauty expert Andrea Lehner launched the company over 20 years and has been responsible for professional hair & make up for people in front of the camera on international television. Their eyebrow strips were demoed on me with excellent results!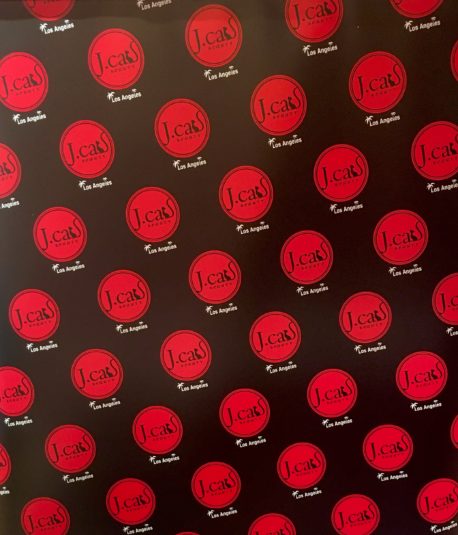 J. Cat Beauty: My love for cats drew me to California based J.Cat Beauty. Founded in 2012, the are a cruelty-free, high quality, affordable cosmetic brand. The logo of the cat is to symbolize the company's loves for all furry animals. The felines unique and different personalities are what they want their customers to feel that when using the products. As Jeannie Lee, Operation Manager stated, J. Cat Beauty is fresh, on-trend, hip with a smart price tag. The range encompasses eyes, lips, face, and nails products.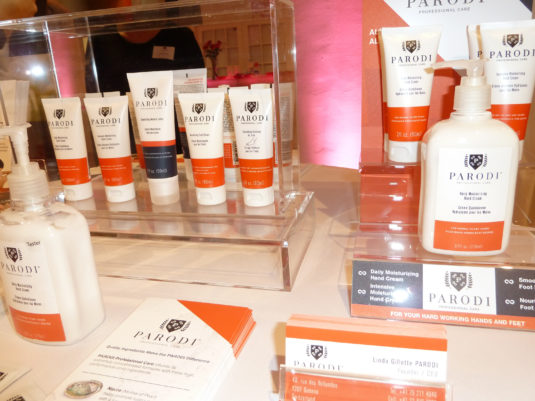 PARODI Professional Care: PARODI Professional Care is a Swiss-based high-performance body care brand developed by Linda Gillette Parodi, a beauty industry leader. I first met Linda at Spotlight Day a couple years back and again at last year at IndieBeauty. I use their hand and foot products and find them fast-absorbing, non-greasy and nicely concentrated. Today Linda introduced me to their latest launch, PARODI Comforting Muscle Lotion, which is designed to help those leading an active workday and lifestyle which can result in sore or overworked muscles. PARODI products do not contain silicones or parabens.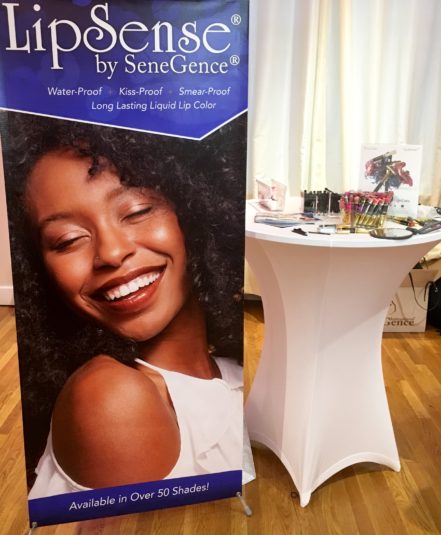 SeneGence – LipSense: California based SeneGence is an international corporation committed to making a positive contribution to women everywhere. Founded in 1999 and has gone on a recognized, international leader in the cosmetics industry. Taylor King, Senior Marketing Manager told me how LipSense stands out over other conventional lipstick, stain or color products which are available in a wide variety of shades and textures for all skin tones. You can create your own color palette by combining colors from more than fifty shades.
Next NYC Spotlight Day: October 17th, 2018.
–Hernando Courtright, New York City Event Contributor and Brand
All photos Hernando for Cafleurebon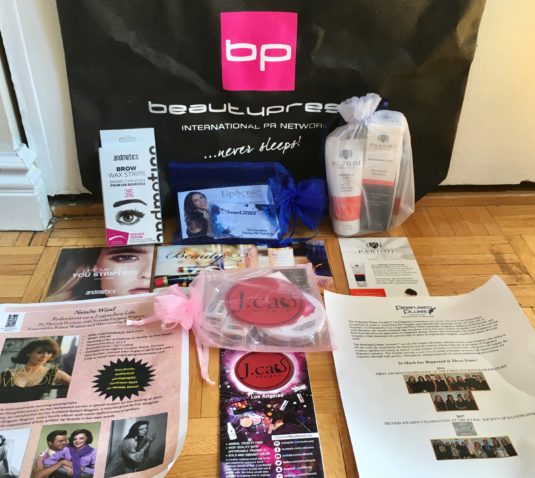 Thanks to the generosity of our presenters at Beautypress Spotlight Day NYC Spring Summer 2018 we have a draw for a registered reader IN THE USA ONLY for a sample bag of products. Please leave a comment with what you enjoyed about Hernando's report of Beautypress Spotlight Day NYC Spring Summer 2018. To be eligible you must be registered (if you are not sure if you are registered click here. You must register on our site or your entry will be invalid). Draw closes 5/09/18.
We announce the winners on our site and on our Facebook page, so Like Cafleurebon and use our Site Feed…or your dream prize will be just spilled perfume.