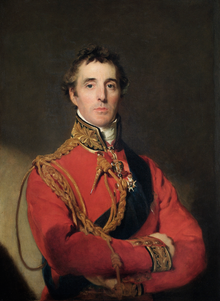 The Duke of Wellington by Thomas Lawrence, c. 1815–16
"For this, thy track, across the fretful foam
Of vehement actions without scope or term,
Call'd history, keeps a splendour; due to wit,
Which saw one clue to life, and follow'd it." — Matthew Arnold, "To the Duke of Wellington"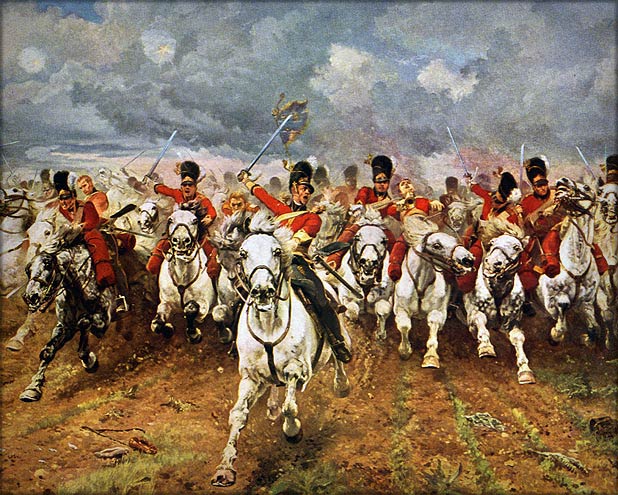 Scotland Forever! by Lady Butler, 1881
Musket fire hangs suspended in the tepid air, cloudy ghosts that hover over the bodies of the fallen. As the smoke drifts, defeat lies tattered and victory is declared, a straight-backed figure looks down from the great height of his chestnut horse, a slight grimace of acknowledgment turning the corner of his mouth. The Battle of Waterloo has ended; the day is his. The latest perfume from Beaufort London, celebrates Sir Arthur Wellesey, Duke of Wellington (1769-1852). Beaufort, whose Fathom V won last year's Art and Olfaction award for Best Independent Perfume, is launching Iron Duke as the first of the the house's new Revenants line, fragrances that are intended as "olfactory impressions of figures from Britain's past."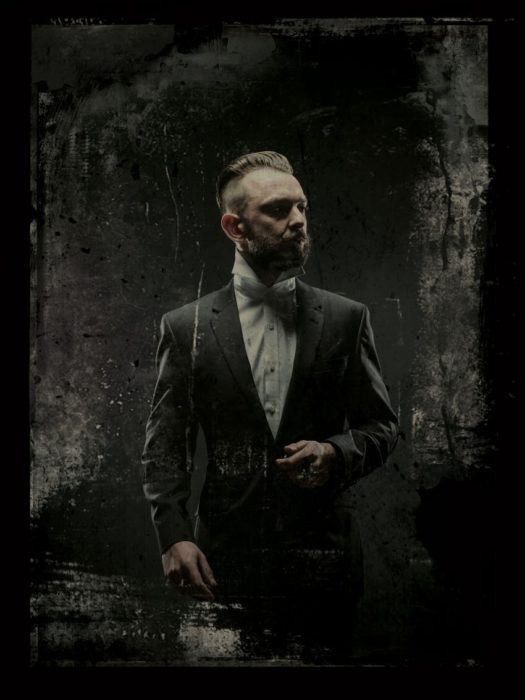 Leo Crabtree of Beaufort London
The Duke of Wellington, Tennyson's "last great Englishman," was a national hero who brought Napoleon's conquest of Europe to a decisive end at the Battle of Waterloo. Perfumer Julie Dunkley's creation combines notes that suggest prominent aspects of the Duke's public personae — war hero, politician (he became prime minister for two years) horseman, style leader — and weaves them into a smoky, animalic perfume with the head-on forcefulness of its namesake.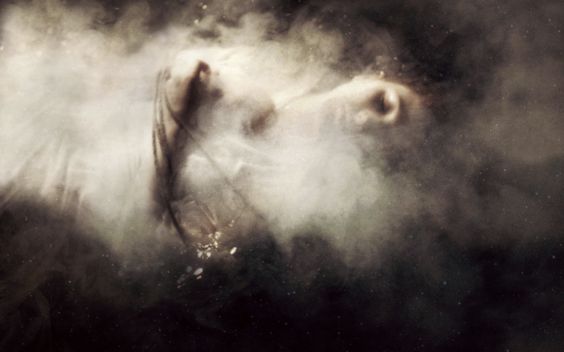 Photo by Nicholas Hayward©
The first minutes of Iron Duke are a gallop of pungent notes: acrid gunpowder smoke; the raw, tannic smell of new saddle leather at its heels; a sweaty, animal note tumbling into the leather. A rusty, bloody saltiness is there, too, mixed into the fumy, horsey tang. Like earlier Beaufort perfumes, creative director Leo Crabtree, working with Dunkley, has grabbed a moment of extremity, even of violence, and distilled it into scent.
The Time Traveller fashion editorial, Client Magazine #8
In the second stage, things settle down a bit. Iron Duke dismounts from his steed and strides to his study. A spotlight comes up on the leather as the cade-like smoke quiets, and the smell of moist pouch tobacco comes forward. That caustic tannery note calms itself into something more like the oily aroma of polished boots. Something minty comes through here, perhaps the greenness of the tobacco leaf, met by some alcoholic, dried fruit sweetness — a cordial glass of brandied plums — which plants itself squarely in the middle of the fragrance while the other notes get used to it. Dried hay comes in briefly, the brittle, crackly smell of straw in the stable. At this stage Iron Duke becomes more approachable, the pipe and leather-bound aromas of the gentlemen's club taking precedence over its initial brash animalism.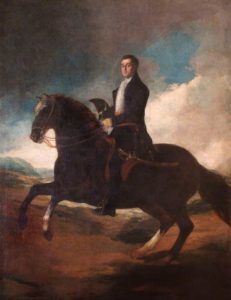 Equestrian Portrait of the 1st Duke of Wellington by Francisco de Goya, c. 1812
In the drydown, the distinctive wax smell of saddle soap is apparent, even though it stays close to skin. Bring your wrist to your nose, and soap and tobacco are dominant; move your arm away, and the leather and smoke turn around. As a perfume portrait, Iron Duke does not pull its punches. Wellington, the victor of Waterloo, was not all hero; a bit of wash as prime minister, lasting only two years before his government fell. And he was, quite plainly, a cad, ignoring the wife he found "ugly" after his war exploits were done, and bedding down with a succession of aristocratic mistresses. So, fittingly, there is an accommodation between aggressive and welcoming notes in Iron Duke; stately and sweaty, the smooth aromas of refinement in parallel to the rough smells of warfare.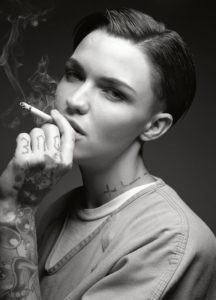 Ruby Rose, photo by Mark Seliger for Rolling Stone
While Iron Duke's hell-for-leather smokiness may at first come over as robustly masculine, it is the kind of bold but wearable animalic leather an Iron Lady can absolutely carry off. See you on the battlefield.
Notes: Sweet snuff tobacco, metal, alcohol, animalic notes, saddle soap, leather, gunpowder, hay.
— Lauryn Beer, Senior Editor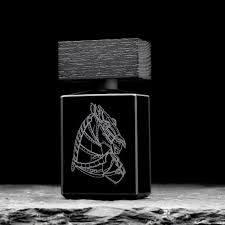 Beaufort London Iron Duke
Thanks to the generosity of Indigo Perfumery, we have a 50 ml bottle of Iron Duke for 1 registered reader in the U.S. To be eligible, please leave a comment with what what you found compelling about Iron Duke based on Lauryn's review, and if you have tried a Beaufort London fragrance before. Draw closes 11/12/2017
We announce the winners only on our website and on our Facebook page, so like Cafleurebon and use our RSS feed … or your dream prize will be just spilled perfume.