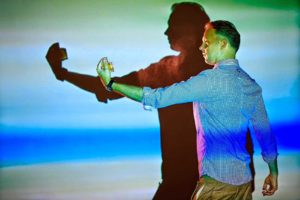 Dr. Spyros Drosopoulos, Perfumer for Baruti
Delving into new creations often yields something so definitive as to be considered the Signature of the House. Dr. Spyros Drosopoulos of Baruti, is one who by choice of direction in Life, creates fragrances that will become touchstones of the Artistic Legacy of Perfumery. I mention here No Oud, Voyance, Chai, and Dama Koupa.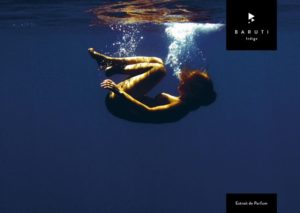 via Baruti
And then there is Indigo extrait de parfum which which plunges me deep into the blue.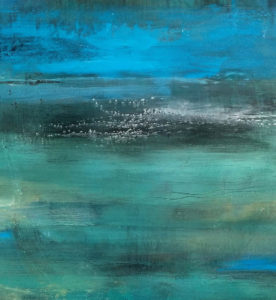 Tidal Whispers, Gabriella Lewenz, 2017, Casale de Terra, Waiheke Island©
'I read once Claude Elena describing his perfumes like aquarels water paint, then mine are like Escher (making oil on canvas).' – Spyros Drosopoulos. A palette, a building of the layers upon the canvas of the flesh, Indigo is a fragrance of Freedom and Liberation.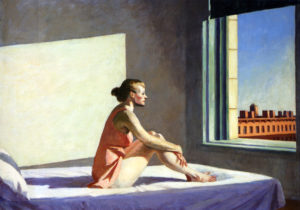 Morning Sun Edward Hopper 1952
Those moments or places that give us sense of Freedom, in these busiest of Ages, when the tranquility of 'free time' often eludes us, this fragrance is the key to the door. Wear me on your flesh, let us see where we can go. A place of solitude where mind and body can retire from confusion and conflict; a sanctuary of clarity and harmony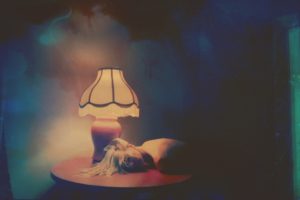 David Ayers©
I am enticed, an effusive floral, Rose and Hyacinth, Mastic Oil to carry me over the threshold; the sublime dustiness to the Rose, that embodies the undisturbed airs of entering another room, shuttered away for the long passing of Time. The kind of sense I always had of going into the 'Drawing Room' of my Grandmother's house as a child, that special cloistered place only reserved for occasions of note, where I felt privileged to enter.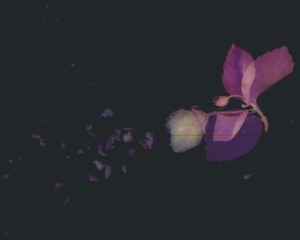 David Ayers©
Hyacinth, ethereal, a touch of layers of Memory, the Winters in England and the Hyacinth bulbs grown to bring the touch of Spring. Their fragrance filled the house and was intoxicating. Mastic, startles me with its clear and bright illumination, gifted when we step into where we feel most 'at home', a realm of ease. A fragrance sanctifies this union of skin and scent.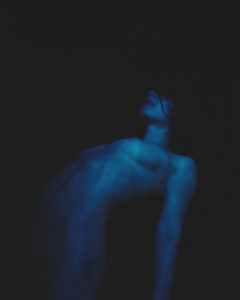 David Ayers©
Deeper reaches of Indigo, Sandalwood, Frankincense, and Amber envelop, giving a warm and sensual note, delivering a surrounding expansiveness that allows full surrender. Giving a rise to the very feeling of being underwater where the din of the world is dulled and we are protected
Notes: Mastic Oil (Chios), Hyacinth, Rose (Greece), Frankincense (Oman), Cedar (Atlas), Sandalwood, No- Oud, Amber.
I wish to thank Spyros Drosopoulos, Baruti, Amsterdam for Samples and his infinite patience.
Opinions and Nose my own.
Danu Seith-Fyr, Contributor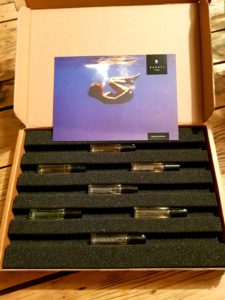 Thanks to the generosity of Spyros Drosopoulos and Baruti, we have a Five Baruti sample sets for 5 registered readers anywhere in the world (register here if you have not already done so). Please leave a comment saying what appeals to you about Indigo Extrait de Parfum based on Danu's review, how you escape the noise of the world, where you live and which five samples you would like including Indigo. Dama Koupa received a Cafleurebon Best of Scent 2016 award. Draw closes 12/10/2017
The entire Baruti collection is sold at Indigo Perfumery in the USA
We announce the winners only on site and on our Facebook page, so Like Cafleurebon and use our RSS feed…or your dream prize will be just spilled perfume.