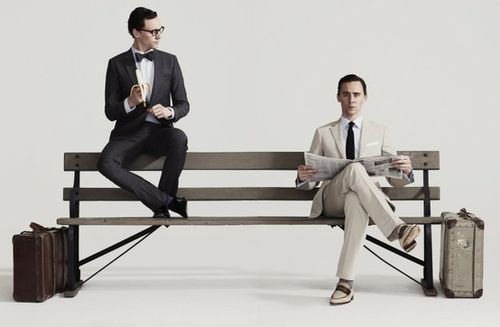 Double image of Tom Hiddleston, photo by Martin Perry and Jamie Baker for The Quarterly, 2011©
Remembrances can find their way into our adult lives in unexpected places: a catch of music, a hearing a forgotten word, the smells of the immediate world that shaped us.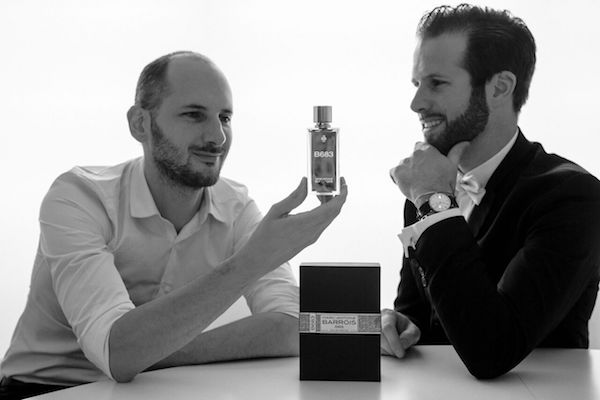 Quentin Bisch and Marc-Antoine Barrois
The first perfume from French menswear designer Marc-Antoine Barrois, B683 was built on the boyhood memories of both Barrois and superstar young perfumer Quentin Bisch: "leather from an elegant attaché case or an immaculate desk blotter; of the distinct smells of wood during the regular gathering of fuel to warm the family home."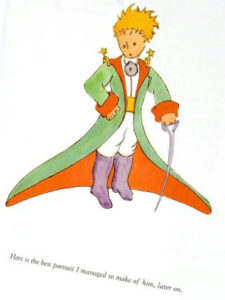 Le Petit Prince, illustration by Antoine de St. Exupery
B683's name hints at a favorite book, Le Petit Prince, (the poignant boy traveler from Asteroid B-612) as well as Barrois' birthday. Opening with sudsy, barbershop aromas, B683 starts with olfactory memory: a genial throwback to vintage leathery fougeres such as Guerlain's Mouchoir de Monsieur or Cusson's Imperial Leather. But suddenly tannic raw animal hide, like the classic barber's strop, punches in, and spices begin to rise in a wave of heat. An anisic bite of pepper spins the barber's chair around to reveal a tousled gent with a rakish grin wearing a lot of leather.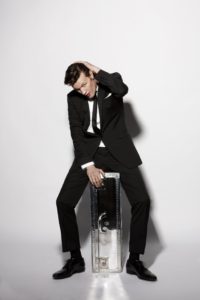 Matt Smith, photo Esquire, April 2010
The leather note is complex: raw at first, with that unfinished tang of new leather. But it quiets down quickly into the smooth violet smell of an Italian leather jacket. The pepper comes forward with hints of black licorice and coal, but none of the tickle of that spice. With that wallop of spice and leather, B863 takes on a raffish quality.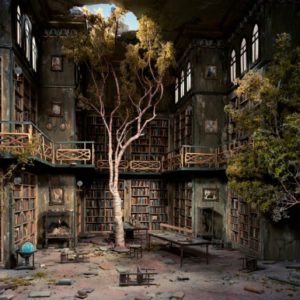 Photo by Tim Walker©
But before things get a little too frisky, B683 heads next into an old study, dust dancing in late day light beams, the closed smell of the grown-up world coloring the air: the cream soda smell of wood polish, violet leaf, with its purple-black velvet smell and dusty, dried flower saffron. Perfumed milk-and-soap nutmeg conjures the vanillin-woods smell of old paper. Patchouli and sandalwood seep in, the scent dried firewood sitting in a corner, waiting for conflagration.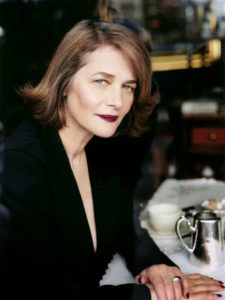 Charlotte Rampling, photo by Vicki Archer©
As B683 continues to develop, I can make out almost every note: the leather, pepper and chili heat, nutmeg and deep violet, wood notes and lathery musk. Ambroxan can really wipe out a fragrance for me, but here it serves as a dry, austere anchor to the warmer, deeper richness of its cousin amber. Oakmoss adds heft and a late green tinge, deepening B683's woodsiness. Even though the notes remain distinctive, they somehow also meld harmoniously, so that when you step away from B683 and then return, you are now smelling a particularly well-balanced, elegant spicy, leathery chypre. While it leans masculine, a debonair woman with attitude could carry it off brilliantly (Charlotte Rampling, I'm looking at you).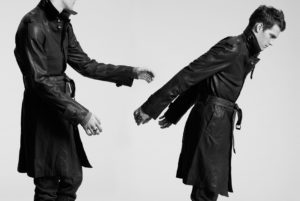 Photo by Eric Hason
In the dry-down, B683 softens the way memory can mute and humanize the outsized. The leather, spice and woods return to refinement. Aromas that once were confusingly big, that belonged to the adult toys of tobacco, leather and cologne, pen and ink, even a white wine note that comes in towards the end – strange smells that lacked the comforting sweetness of the nursery and schoolroom – become welcome friends from a sepia time. B683 is past and present; classic, elegant cologne aromas angled into dark spicy, leathery rawness and bold spice. No man could smell less than perfect in it.
Notes: Black pepper, chili, saffron, nutmeg, violet leaf, amber, cistus absolute, musk, patchouli, sandalwood, oakmoss, ambroxan.
— Lauryn Beer, Senior Editor
Disclaimer: Perfume sample provided by ZGO Perfumery – many thanks. My opinions are my own.
Many thanks to Claude Gratianne of ZGO for the introduction to B683 and Marc-Antoine… (check out Sebastian Jara's ZGO We Love This Store video interview). As many fragrances that has crossed my desk this year, I wish I had smelled this in 2016, as I would have named it a Top 25. Yes, it is that good. -Michelyn Camen, Editor-in-Chief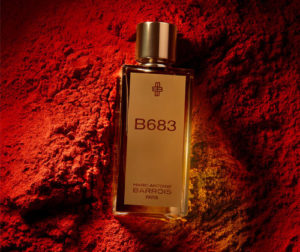 B683 is available online at ZGO Perfumery
Thanks to the generosity of Marc-Antoine Barrois Paris, we have a 100 ml bottle of B683 to give away to 1 registered reader in the EU, USA or Australia. To be eligible, please leave a comment what appeals to you about B683 based on Lauryn's review, where you live, if you have a childhood memory of particular aromas or whether you have ever read Le Petit Prince (The Little Prince). Draw closes 12/2/2017.
We announce the winners only on our site and on our Facebook page, so like Cafleurebon and use our RSS feed … or your dream prize will be just spilled perfume