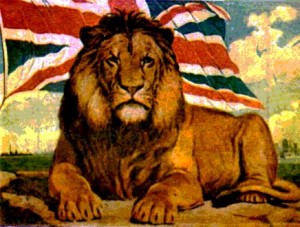 There is an undeniable British style. The country that has a Royal Family and was also the birthplace of punk rock definitely has its own style. Jacques Azagury is one of those English designers who exemplify the style. Mr. Azagury has dressed national icons Princess Diana and Helen Mirren. Three years ago he followed the path of many other designers and released a fragrance which was only available in England. Now it has crossed the pond, like many other British imports, and is available in the US.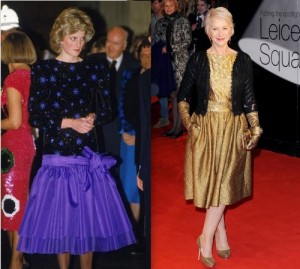 Mr. Azagury made his imprint on the fashion scene with his first collection dubbed the "New Romantics". Azagury Perfume could also be a part of that collection. On the website he says:
"Jacques Azagury has gone back to go forward. Back to the white flowers and the woods of the grand perfumes of the 20's and 30's and catapulted them into the 21st Century by reformulating them with the latest futuristic materials to create space and excitement, resulting in a new grand totally modern scent for the woman of tomorrow."
Mr. Azagury chose to focus Azagury Perfume on two notes; a version of jasmine found in the Himalayas, Mogra and a strong cedar component which reminds Mr. Azagury of a cedar he smelled while on vacation in Morocco. The Mogra is a clean, crisp version of jasmine. If you are looking for indoles with your jasmine Azagury is not going to be for you. Mogra, along with the strong cedar, comes off cleaner than any perfume centered around jasmine has a right to but it also is what makes Azagury Perfume feel more classic.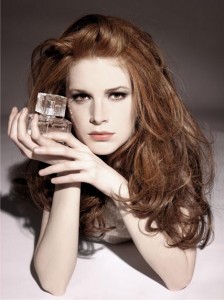 The opening of Azagury perfume is a mix of fizzy aldehydes and zippy ginger. A couple of years ago it seemed like every masculine department store fragrance was raving about the "energizing" quality of ginger without ever achieving it. Azagury Perfume succeeds where all of those failed by pairing ginger with aldehydes, the combination adds a frisson to the early going on my skin. Those of you who read my reviews know I prefer my jasmine with a full serving of indoles; which was why I thought I might not lake the clean version Azagury Perfume presents. Actually a fully indolic jasmine would have been jarring coming out of the ginger and aldehyde top notes. The Mogra, which presents a clear floral note as if against a Himalayan snowfield, compliments the opening almost perfectly. The base notes of cedar and amber add some warmth to what could be a very chilly fragrance without their presence. In the end the hint of warmth is all that is needed to allow Azagury Perfume to come to life.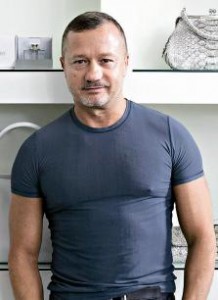 Azagury Perfume has above average longevity and below average sillage, so much so that it is almost a skin scent.
Azagury Perfume like its namesake exudes a distinctive British style that those who enjoy Miller Harris or Penhaligon's would easily recognize. Like Mr. Azagury's fashion it also has a uniqueness which adds to that national foundation. Azagury Perfume is a versatile everyday perfume that fits…. a princess, a movie star, or you.
Disclosure: This review was based on a sample provided by Luckyscent.
–Mark Behnke, Managing Editor
Courtesy of Luckyscent we have two samples to give away to two commenters. Leave a comment about your favorite example of British style. The draw will close on May 14, 2011 at 10pm est.