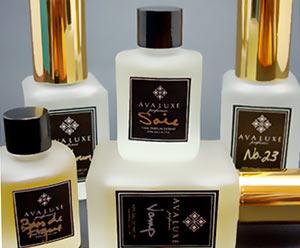 What is Ava Luxe Ambra Tibet?
A gorgeous amber fragrance with spicy cardamom and creamy Madagascar vanilla.
Notes:
Tibetan Amber
Cardamom
Madagascar Vanilla
Ambergris
Civet
Fragrance Family
ORIENTAL
Fischer-dieskau – Moore/ Hugo Wolf. Italian songbook no1/Auf kleine Dinge
Paul Heyse, from the Italienisches Liederbuch :
Even little things can enchant us,
Even minute things can be precious.
Think how we gladly adorn ourselves with pearls;
They are so costly, yet are small.
Consider how little is the olive's fruit,
Yet sought after for its goodness !
Contemplate the rose alone, how small she is,
And yet smells so lovely, as you know.
[All translations feel limping and ham-handed to me-
Even my own!]
This is a time of great transition and the potential for 
transformation:
Ramadan,the upcoming High Holidays, back-to-school, harvest time.
Troubled economic conditions, domestic and world conflicts.
Like Anne of Green Gables, I try to approach each day "fresh- with no mistakes in it…"
Easier said than done!
Sometimes, we need a little help-
And this is where Ambra Tibet comes in.
Serena describes this fragrance as 'gorgeous'- and that's not an overstatement.

It looks deceptively simple-but is truly more than the sum of its parts.





Of all the fragrances I send as gifts-
I send this more than any other.
At the very least, Ambra Tibet will comfort and delight you; 
if it sings for you, then you will have found a true friend indeed.
Tantalizingly spicy- but never overwhelming-it is a cloud of softest, tenderest amber which lingers lovingly.
It is enduring and enchanting.
A little jewel.
 
I wear it when I practice yoga, to center myself.
I wear it when I travel, to soothe myself.
I wear it to work, where it delights my critically ill patients and my colleagues.
I wear it to bed-a mutual pleasure, to anoint my dreams and linens.



 
Ambra Tibet

 is discreet enough for all occasions, seductive enough to ensnare, 
and soothing enough to salve a weary spirit.
What more could one wish for?
This scent feels nearly Biblical to me- much like ancient wisdoms which stand the test of time.
 
On behalf of all of us at Cafleurebon

, a wish for all our dear readers:
May you be inscribed in the Book of Life 
for a sweet, healthy, and prosperous upcoming New Year-


Regardless of your chosen beliefs.



 
May it be so.
[I will happily send a decant of this beauty to a reader…!]
The draw for this decant will take place on Sunday September 5 at 11:59 EST.
Photo Credits:
Ava Luxe Bottles- scentedlicious.blogspot.com
Description and Buddha- avaluxe.com
Smell the roses-crystalinks.com
Sum of parts- lafellowstrangiata.wordpress.com
Pearl- humantouchofchemistry.org
Sleeping beauty- victorianweb.org
Sargent's Smoke- alishya.com
Chai-hobohaven.wordpress.com
Havdalah- jewishsearch.com
Apples and honey- home-and-garden.webshots.com
Pomegranate- dietsh.com
–Ida Meister, Senior Editor