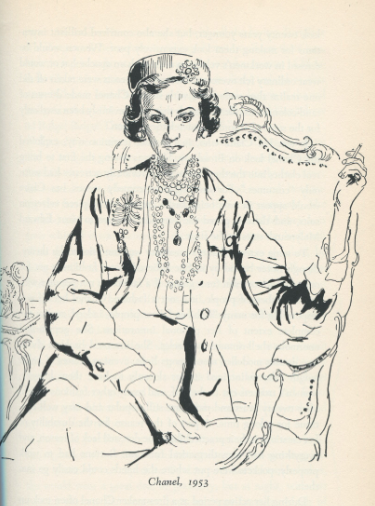 Cecil Beaton Illustration 1953 Gabrielle Coco Chanel
On this day in 1883, Gabrielle "Coco" Chanel's was born. It is difficult for me to try and commemorate this date, as there has not been nor probably ever will be another individual in the fashion world who had the impact she had and still has today.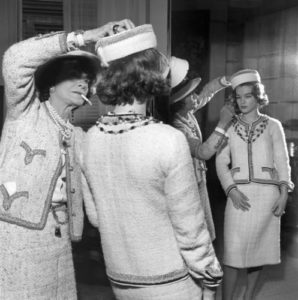 Coco Chanel and Romy Schneider, Fitting for Boccace 70, by Luchino Visconti, 1960. Copyright Bottis/stills/Gamma-Rapho
The Little Black Dress. The Tweed Suit. Looping strands of pearls. These fashion staples were once revolutionary, even shocking. Now they are de rigeuer, and have been for decades.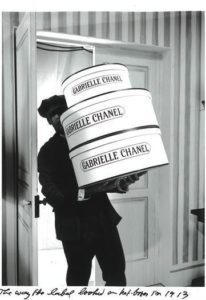 Gabrielle Chanel began her career as a milliner before there was CHANEL or itnerlocking Cs, photo 1913
When Coco Chanel began to put her mark on the fashion world, women who wore couture were paraded as top-heavy peacocks, in hats too large and heavy to wear and their waists clamped into corsets so they could not breathe.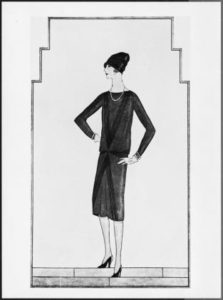 Coco Chanel's Little Black Dress was first featured in Vogue in 1926
Women at the turn of the century were pretty playthings for wealthy men to collect, until Coco Chanel began to make dresses they could actually wear.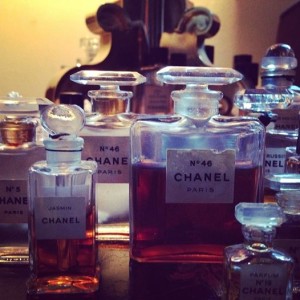 CHANEL vintage collection courtesy of Perfumer Yann Vasnier of Givaudan
She created perfumes in which women recognized the secret and powerful scent of themselves.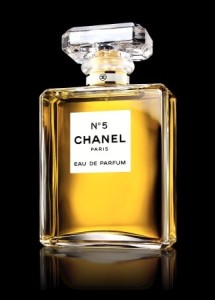 The iconic CHANEL No. 5
Even now, CHANEL no. 5 is the most widely sought-after perfume for women, and it's said that a bottle is sold every 30 seconds.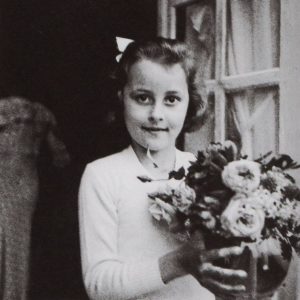 Coco Chanel grew up in an orphanage at Aubazine in Corrèze, France
Her life was not easy. She was raised by strict nuns in a desolate and severe home for orphaned children. Her own father left her at the nunnery doorstep, having giving up on her in favor of a life as an alcoholic peddler.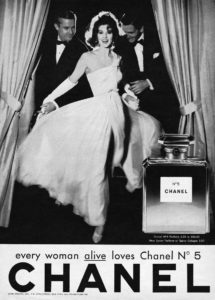 1957 Suzy Parker, photographed by Richard Avedon for CHANEL N°5 advertising campaign
She never married, and in fact made the bridal dress for the woman who ended up taking her place for the Duke of Westminster.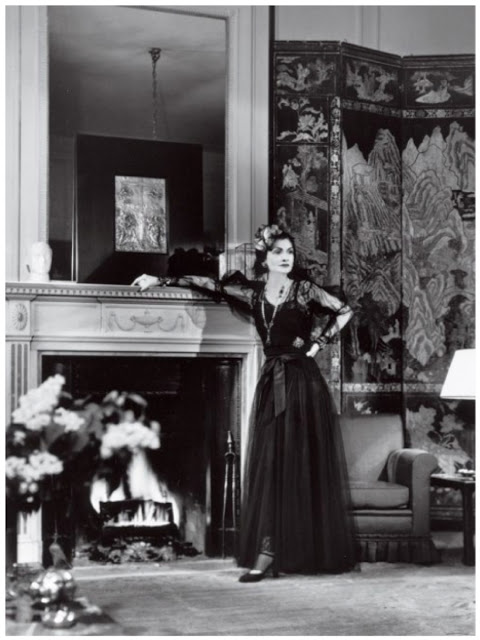 In her suite at the Ritz, 1937. This picture by Francois Kollar appeared in Harpers Bazaar as an advertisement for Chanel No. 5 and was the first time Coco Chanel used a picture of herself to promote the perfume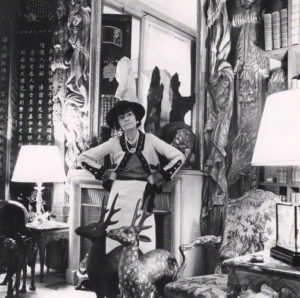 Coco Chanel at her atelier and home 31 Rue Cambon in PAris by Cecil Beaton, April 1965
Her life became her empire, which became her legend. She poured everything she knew or experienced into her work, and you can feel that intensely in CHANEL no. 5.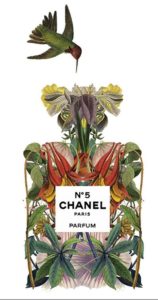 Chanel Nº 5 perfume illustration by Sixto-Juan Zavala for Highlife Magazine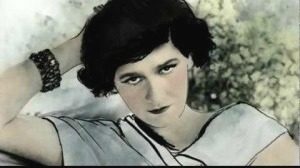 Coco was her nickname when she began as a Cabaret Singer
The sparkling aldehydes meant as stand-ins for the clean, soapy scent of children scrubbed by nuns, the floral notes reminiscent of the flowers which grew around the grounds at the orphanage in which she was raised, the sweat of the cabaret life she led after that time.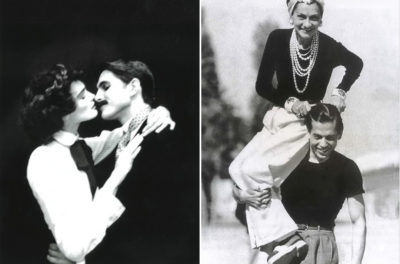 Coco Chanel took many lovers most famously Arthur Edward BOY Capel who funded her first boutique In Deauville and died in 1919, Left with Russian Dancer Serge Lifar in Lido Beach 1937
What many women consider an old fashioned perfume now, it was a slap in the face to the patriarchy in the early 1920's when it was released. Coco Chanel was unafraid to use the men in her life (and their wealth) to give women back their own feelings, their own clothes, and their independence.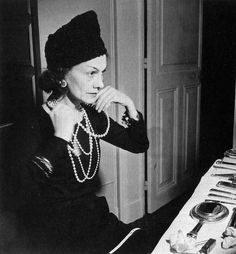 Mademoiselle Chanel. Photo by Jean Moral, 1938
So the next time you enter a department store's fragrance area, or the nearest Sephora, know that you are entering the world Coco created.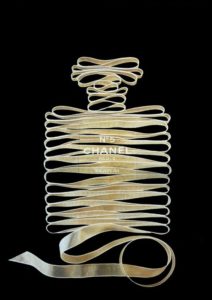 Andy Warhol Chanel No 5 Bottle ribbons 1960
Without CHANEL, there would be no perfume industry. No one would care about perfume if not for her. So in honor of her 103rd birthday, I will wear no. 5.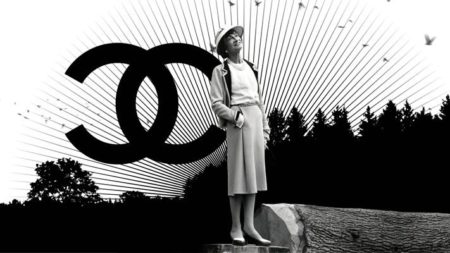 Gabrielle Coco Chanel from Chapter 7 Inside CHANEL
And perhaps, so should you. And as it dries down, think about a woman whose singular vision was larger than any man, and the loneliness that accompanies genius.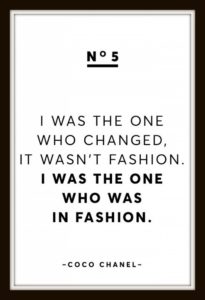 "I was the one who changed It wasn't fashion I was the the one who was fashion"- Coco Chanel
Coco Chanel's life was not meant for the world she inhabited – instead, she surrendered it to us, a hundred years on, so we could know an honest truth and beauty both.
Pam Barr, Senior Contributor
Art Direction Michelyn Camen