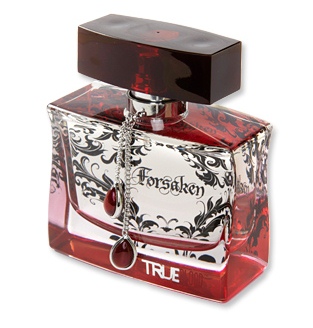 Anyone who is a fan of the HBO series True Blood knows that Sookie Stackhouse (played by Anna Paquin) smells great to Vampires; in the Sookie Stackhouse Book Series by Charlaine Harris, (when she's not working at Merlotte's as a barmaid, getting beat up or falling in love with "supes"), she loves to paint her toe nails, (usually pink).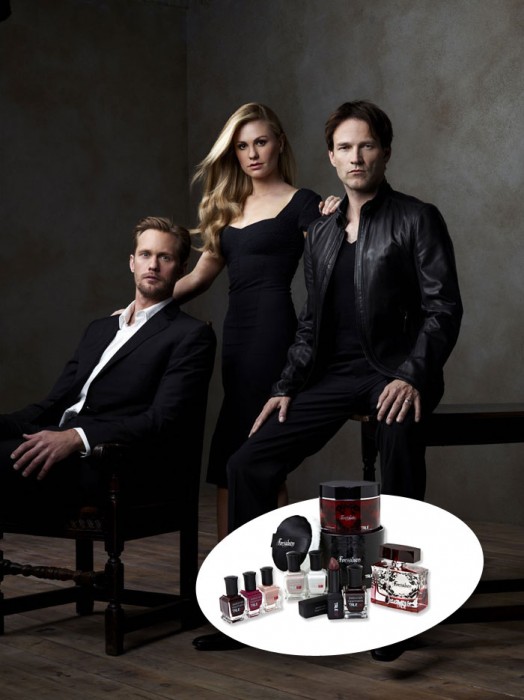 Photo: makeup4all.com
Sookie's Undead Lovers: Eric Northman (Alexander Skasgaard) and Bill Compton (Stephen Moyer)
According to PR Newswire, HBO and HSN are launching a new collection of fragrance, body products, nail polish, a lipstick and home fragrances on August 9, 2012. You can buy it all on HSN here
The Fragrance: Forsaken EDP was created by undisclosed Givaudan perfumers and will feature notes of night blooming jasmine (yeah you know the Queen of the Night flower), pulpy fruits, amber and patchouli.
The Beauty Collection: Deborah Lippmann, known for her celebrity clientele and trend setting colors created the signature nail polishes- Let It Bleed, Fairy Dust and Bad Things ( all are scented with Forsaken) and her first lipstick called Bite Me (also scented with Forsaken).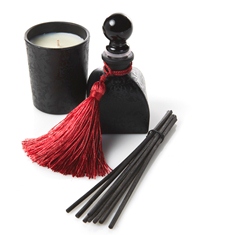 Home Collection: Candles and Diffusers will waft Forsaken by D& L Company.
"Were" looking forward to this
–Michelyn Camen, Editor in Chief