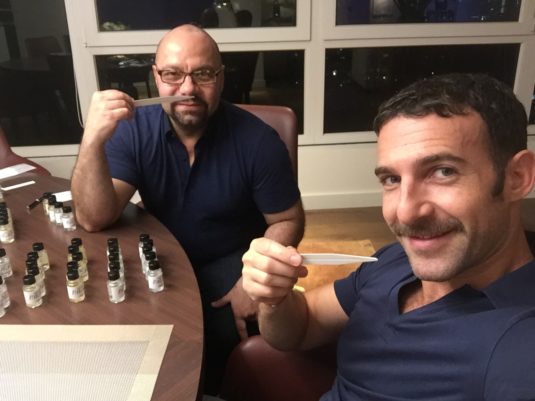 Carlos Huber and Rodriog Flores-Roux
I've never been to Australia. I know it's more than koala bears, kangaroos and an opera house, but I couldn't tell you what the world's largest island (the same size as the continental USA) would smell like. Thank goodness Carlos Huber and his longtime partner in perfume master perfumer Rodrigo Flores-Roux are here to school me in what Australia really smells like, at least the beaches of Sydney in the summer. It is tropical, it is salty and above all, it is all out sexy.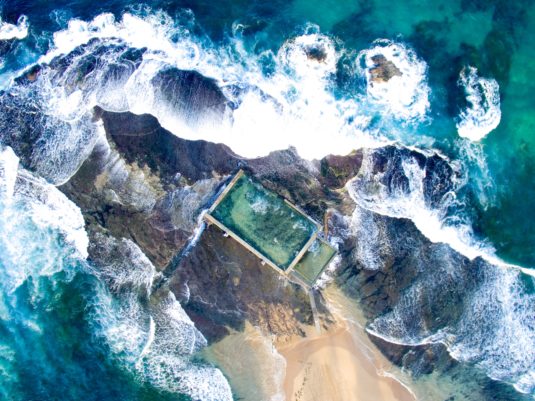 Rock Pool at Mona Vale Beach, Sydney, Australia © Joel Henry
The first time I smelled Arquiste Sydney Rock Pool was last week at the launch at Perfumarie. I sprayed the fragrance on a paper blotter and I was greeted with the aromas of coconut and white florals. Flores- Roux happened to be standing next to me and asked me what I thought. I told him that it seemed beachy and very pretty at first sniff. There was a devilish glimmer in his eye; he smiled, he told me that it wouldn't stay that way. When I got home and sprayed it on my skin I understood exactly what he meant.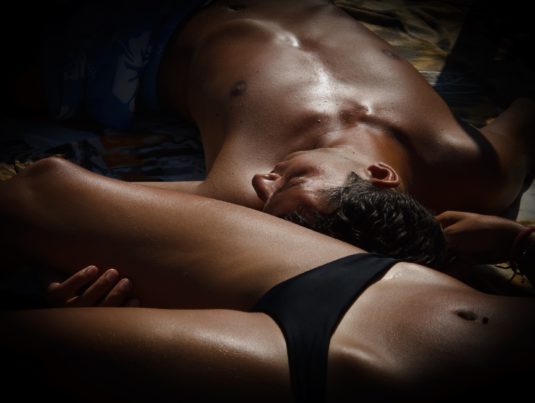 Sun Worshipers © Vidar Nordli-Mathisen
First a little background. Condé Nast Traveler magazine commissioned Arquiste to create a small batch, bespoke fragrance celebrating Australia, the magazine's destination of the year in 2016. Huber and Flores-Roux were asked to make a perfume that captured the heady smell of Bondi Beach in Sydney during the summer. This first interpretation was very good but it wasn't enough for Huber. He wanted to bottle that magic moment of swimming in Sydney's salt water rock pools at the end of a day after sun bathing under a blazing, clear, summer sky.
Tamarama Beach, Sydney, Australia © Luke Dean-Weymark
In order to evoke the essence of a sunbaked Australian summer, Huber believed the fragrance needed the scent of hot skin soaked with sunscreen, and a very specific coconut-scented one at that. Flores-Roux was skeptical. Undaunted, he used headspace technology to capture the actual olfactory composition that Huber craved.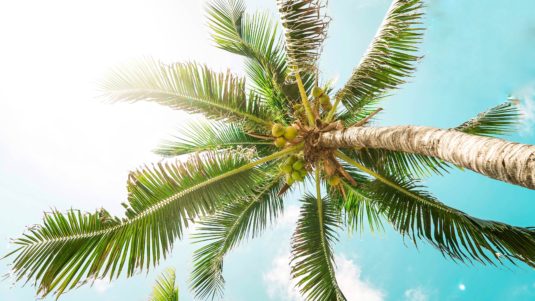 Coconut trees © Gerson Repreza
We are not made made of paper; we are flesh and blood, no matter if anyone tells you otherwise, fragrance behaves differently on your skin than on a perfume blotter. The first moments of Arquiste Sydney Rock Pool are given over to a strong, creamy coconut note but soon a clean breeze cuts in. It's the mineral scent of wet rocks, a bit of sea-spray saltiness, and the freshness of Australian sandalwood. Underlying it all is an intoxicating, animalic note. Between that and the sun-warmed skin molecule Flores-Roux isolated…this fragrance is addictive.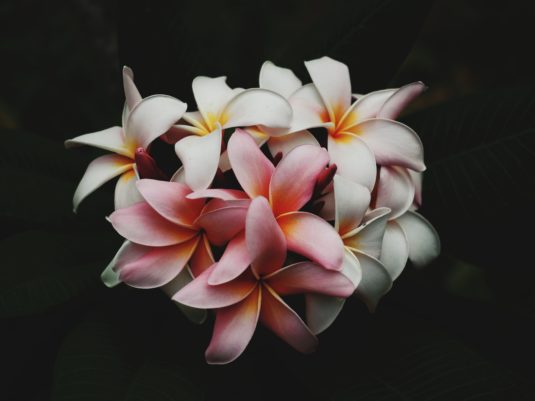 .Frangipani © Charlie Harutaka
It took an hour for the floral notes to emerge and it was worth the wait. The narcotic florals of frangipani and jasmine sambac lift off your skin. They are spiked with a greener narcissus that serves to highlight their creamy beauty. I love this stage of Arquitse Sydney Rock Pool. In the background the saltiness continues, sometimes drier like driftwood and sometimes wer like seaweed… but always sophisticated and balance.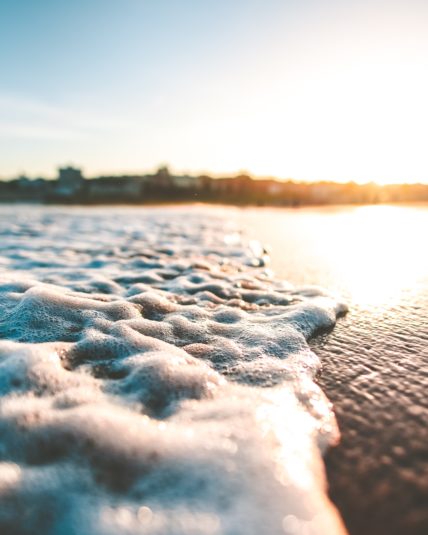 Beach foam on Sydney shore © Sacha Styles
The dry down of Arquiste Sydney Rock Pool is woody amber (Flores-Roux used Ambermax ©, to evoke the scent of the nape of your lover's neck), still tinged with traces of the tropics. Arquiste Sydney Rock Pool is eau de parfum concentration but performs on my skin like an extrait. Projection is good, longevity; excellent as it lasted 12 hours. News flash! There is a skin cream under development (which would be a first for Arquiste) to accompany the Sydney Rock Pool; that pairing will be unstoppable!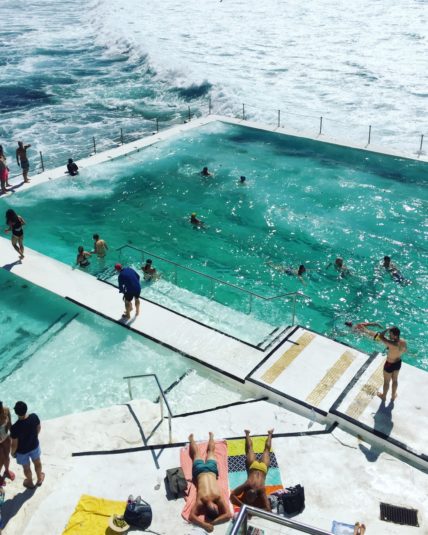 photo via Arquiste
I've long been a longtime fan of the Arquiste collection especially for the stories they tell, from the pre-Colombian Aztec fumes of Flor y Canto to Ella's vibrating discos of 1970's Acapulco. However Arquiste Sydney Rock Pool is not looking back to a bygone era. It is of the moment, modern and its story takes place in the chic, sexy 21st century. Notes: Mineral accord, coconut skin accord, Australian Sandalwood,, driftwood note, narcissus absolute, Frangipani, Jasmine sambac seaweed, Ambermax, sea salt accord.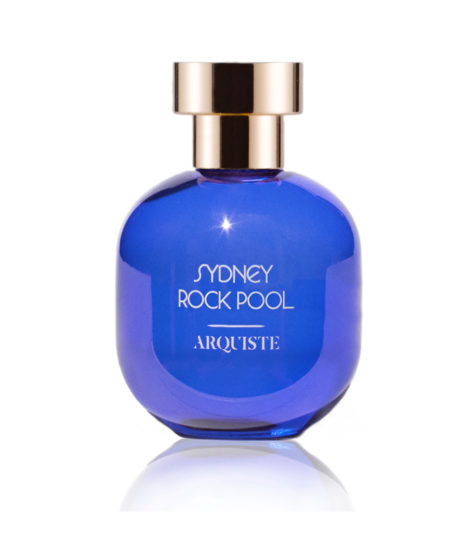 Arquiste Sydney Rock Pool
Disclaimer: Arquitse was generous to supply a sample for review. My opinions are my own.
–Marianne Butler, Sr. Contributor
Follow us on Instagram: @cafleurebon, @spritzi_mcgillacutty, @arquiste @indigoperfumery
Thanks to the generosity of Ann from Indigo Perfumery we have a 100 ml bottle of Arquiste Sydney Rock Pool for one registered reader in the USA ONLY. To be eligible please leave a comment with what you thought of Marianne's review, and your favorite Arquiste fragrance. Draw closes 10/5/2018
We announce the winners only on our site and on our Facebook page, so like Çafleurebon and use our blog feed…or your dream prize will be just spilled perfume