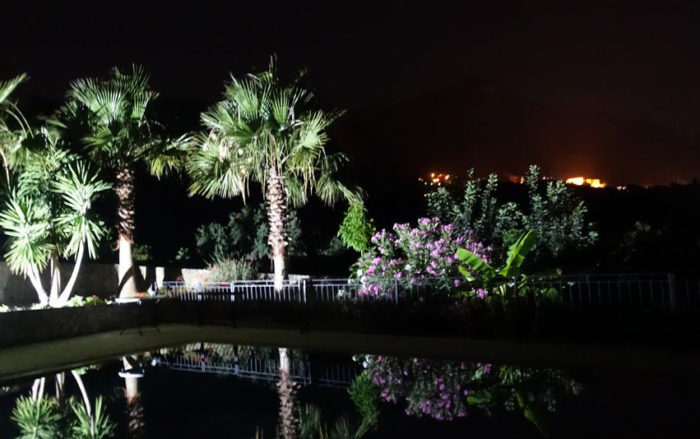 December 1978, Midnight in the garden, Armando's Le Club, Acapulco, Mexico©
Carlos Huber, Creative Director for Arquiste and Master Perfumer Rodrigo-Flores Roux of Givaudan collaborated on two of our favorite fragrances of 2016- EL and ELLA. We were transported to Acapulco of the 1970s, and Editor Lauryn Beer wrote, "1970s Acapulco. Bronzed goddesses prowl the poolside while sipping champagne cocktails. Tawny, bare-chested men watch them from behind their mirrored shades. A samba is pulsating somewhere in the background, and ripe blossoms sway in the curupita trees". Nocturnal Green, is the second chapter and by lighting the candle's wick, we are poolside once again, where midnight trysts and the scents of beach, exotic flowers and pheromones are in the evening air… let your imagination take over.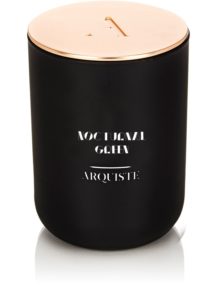 "The nocturnal scent of the garden, the pool surrounded by a lush mirage of palm fronds, grass and tropical flowers, a blue and green carpet stretching onto the starlit bay. Your senses get lost in it, feeling the cool wet grass underfoot turning into a warm sand as the garden merges with the beach, your head still spinning from the hot night. Breath it all in…you're in paradise".
Notes include: Petrichor, Cannon ball tree flower (curupfrita), Sea salt, Fresh cut grass, Jungle soil, Oakmoss and Seaweed.
Developed with Nicold Mancini and Rodrigo Flores-Roux
The scented Candle's estimated burning time: Up to 55 hours.
8.9 oz / 251 g.
Michelyn Camen, Editor-in-Chief
Via Arquiste and my own introduction.