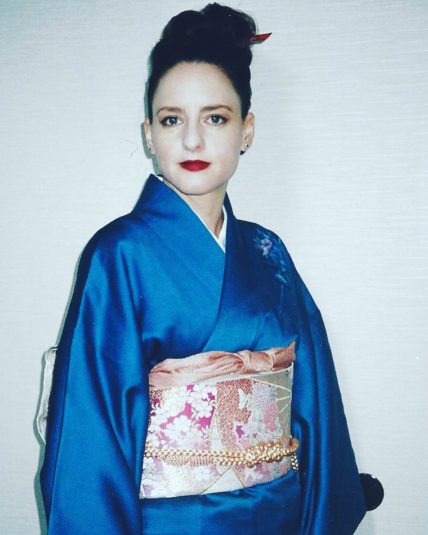 Maria McElroy of aroma M©
Spoiler alert: I have smelt every fragrance which perfumer Maria McElroy has ever released, and this is by far my favorite. I can't be bought, sold, coerced, cajoled, and I'm not remunerated for my work – as is the case with all writers here at ÇaFleureBon. If I tell you that Maria McElroy sent me a 'little something to sniff' last month and that I immediately fell into olfactory paroxysms, it must be Love. Not conditional affection – the sort where something is fascinating, creative or novel but you wouldn't end up wearing it very often. Her new perfume oil and eau de parfum aroma M Geisha Botan (Japanese for peony) are so beautiful that they make you ache: this is Wearable Olfactory Art. You want to immerse yourself in it – meditative, soothing, healing-through-beauty.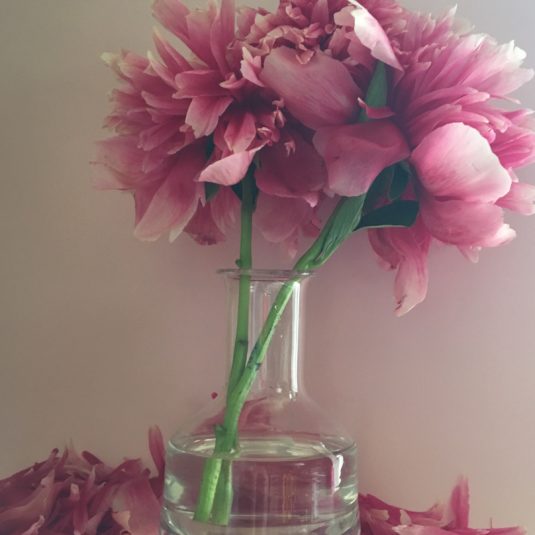 aroma M Geisha Botan Peony Still Life by The Silver Fox©
Ms. McElroy took her time developing Geisha Botan; you can smell it. Endeavoring to conjure Japan's (and most of Asia's) lengthy love affair with the peony is a daunting undertaking which demands the finest quality materials and an exquisite sense of balance and proportion. Those familiar with aroma M may be aware that Maria moved to Tokyo in the 1980s and has remained besotted with its culture, art, aesthetics (she has an art background), cuisine (her husband is a Japanese chef – literally). When she visited Ueno Park's 17th century Toshogu Shrine and happened upon pink peonies in full bloom she was captivated by their color, form and scent. Further exploration revealed that they were the national flower of China, celebrated over the centuries in decorative arts, literature, textiles, tapestries, paintings.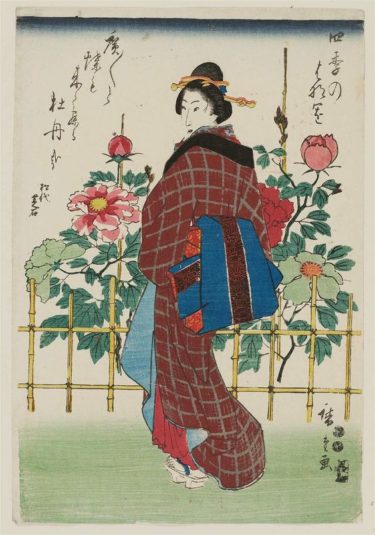 The Hundred Edo Views etching from 1855 via flickr
Every part of the plant is believed to possess medicinal value and so they were cultivated in Imperial gardens, thus earning the title "The King of Flowers". Japan soon followed suit in its admiration: peonies were depicted in the arts as early as the Edo period (1615-1868), cultivated in gardens and in irezumi, the elaborate art of tattooing which flourished at that time (and has not abated). Maria refers to aroma M Botan in the context of 'invisible irezumi' – a tantalizing concept.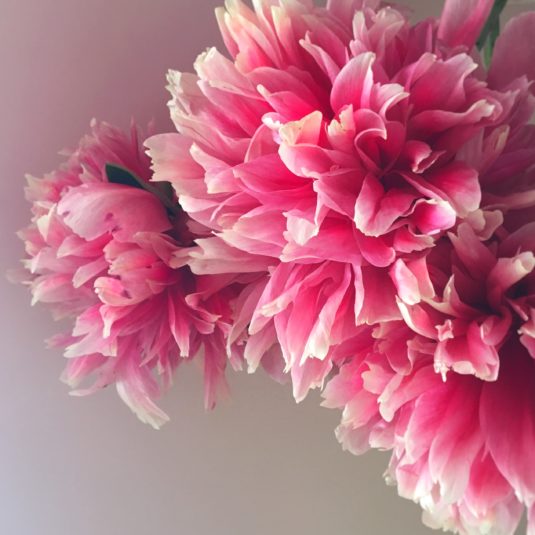 aroma M Geisha Botan Pivoines faneés IV by The Silver Fox©
First sniff reveals voluptuous Moroccan rose (from Maria's recent visits there) and buttery sandalwood flanked by a pair of cordon bleu vanilla sentinels. I feel peony implied, because scent profiles tend to overlap (rose is likely the more complex, with hundreds of components). The rose/sandalwood marriage has been experienced previously in Geisha Nobara-Cha, (one of my favorites) which boasts an ambery foundation, easy to love and wear. aroma M Botan varies in both the choice of rose, addition of varied woods, and its mossy, musky base which is subtle and undeniably seductive. Botan isn't linear in the least; on the skin it develops while the fragrant characters interact, change places, meander where they will. It's one of the more sensuous aromatic journeys I've taken in months.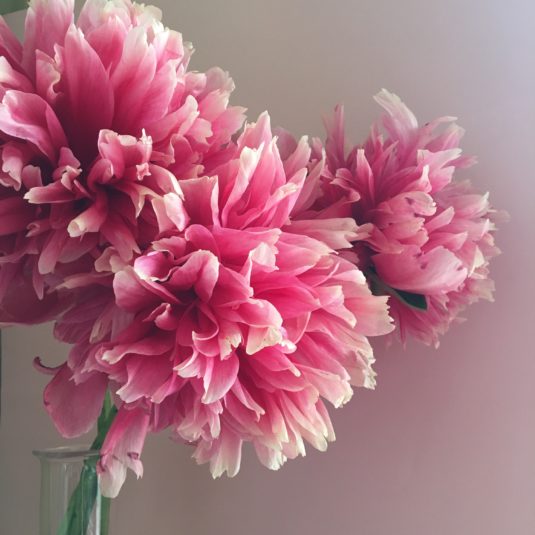 aroma M Geisha Botan Pivoines The Silver Fox© ​
I've been on tenterhooks for a month awaiting production, availability. I want a bottle badly and my husband is eager to oblige me, as he finds it swoony; I'm hoping it will be ready for our 35thwedding anniversary at the end of August. I probably won't want to wear much else for a good long while… Notes: peony, Moroccan rose, sandalwood, Moroccan vanilla, Bourbon vanilla, woods, lichen, oakmoss, musk
Samples generously provided by Maria McElroy – many thanks! My nose is my own…
~ Ida Meister, Senior Editor and Natural Perfumery Editor
~ Art Direction: Michelyn Camen, Editor-in-Chief who is grateful to use the stunning photography of Alex Musgrave Photography© in this review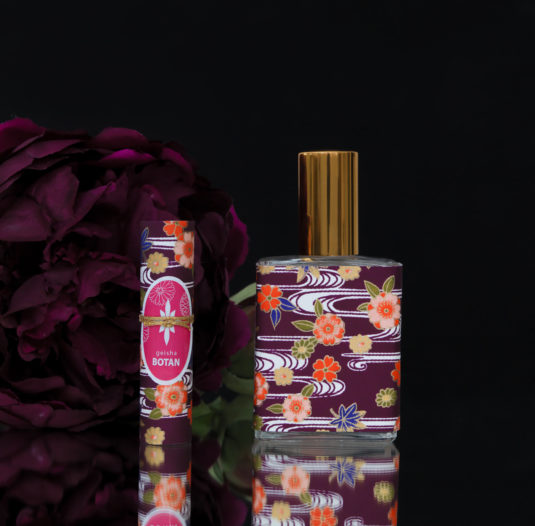 Thanks to Maria we have a draw for a sample each of aroma M Geisha Botan oil and EDP for one registered reader in the USA. To be eligible please leave a comment about what appealed to you about Ida's review of aroma M Geisha Botan. Draw closes 8/13/2018.
We announce the winners only on site and on our Facebook page, so Like ÇaFleureBon and use our Blog feed…or your dream prize will be just spilled perfume.