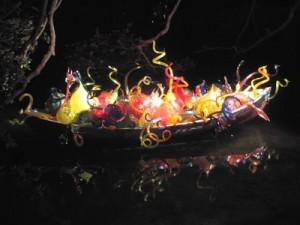 I've probably written well over 500 reviews at this point in my perusal of perfumes and most of the time when I write about them I am able to turn a dispassionate critical eye towards them. Then there are the rare fragrances that hit me so deeply in a memory and do such a good job at re-creating that moment that my dispassionate demeanor is lost because I am suffused with emotion. One of those fragrances is Anya's Garden Fairchild.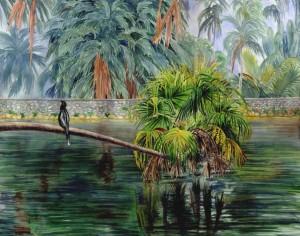 I grew up in South Florida and one of the very special places for me was a place called Fairchild Gardens. It was created in 1938 by a group of passionate plant collectors as a repository for all manner of tropical flora. Fairchild Gardens was special to me because it was where I spent time with my grandfather. My grandfather was into physical fitness and eating raw before anyone called it that. One of the great joys of spending time with my grandfather was he lived an incredibly adventurous life. He had been all over the world and would always give me an insight into other cultures through the stories of his life. The lecture theatre for much of this was the paths in Fairchild Gardens. As I would grow up and follow in my grandfather's travels throughout the Americas, as a teenager and adult, many was the time I felt like I was re-tracing his footsteps following the trail he had blazed years before.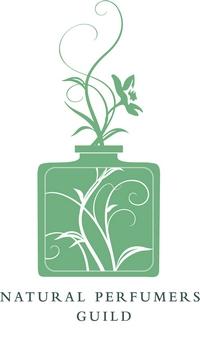 Anya McCoy is also a trailblazer; in her role as the President of the Natural Perfumers Guild she is working to increase the awareness of and ensure the quality of perfumes made from only botanical essences and natural animal extracts.
She also has her own natural perfume line named Anya's Garden. Anya's Garden currently consists of seven fragrances. Two of these are spectacular studies in tuberose; Moondance and Starflower.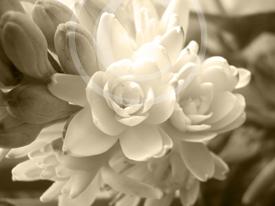 From a purely dispassionate view these are the two best fragrances of the line. Ms. McCoy coaxes two different faces of tuberose from each of these and if you love tuberose they are well worth seeking out.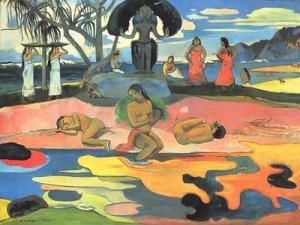 I am going to drop the dispassionate façade and instead revel in my memories and describe Fairchild, which according to her website, was inspired by Fairchild Gardens. Whenever I visited Fairchild Gardens it was always a heady mix of fresh water, with the sea breeze blowing in adding a salty tang, over the top of a lush floral and vegetal gumbo steaming in the tropical sun. It was gorgeous and unique and I thought I'd never encounter the likes outside the confines of Fairchild Gardens.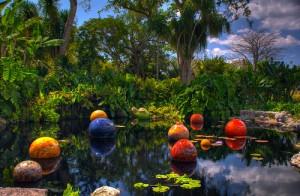 Ms. McCoy entices you through the gates of Fairchild with a restrained slightly sweet floral bouquet with pandanus as the central note. Pandanus is used as flavoring in SE Asian curries and it is that lush green, almost vegetal feel, that is paired with the bright feel of light sunny floral accords.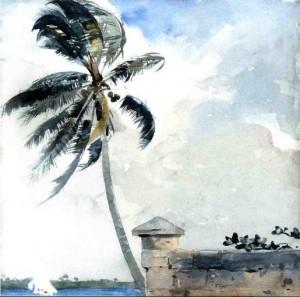 Once you find yourself inside, a true tropical mélange of jasmine, champaca, ylang-ylang, and citrus combine. The citrus notes stay on the more acidic side and that balances the sweetness of the flowers. As a lover of indolic jasmine the natural sources Ms. McCoy use in Fairchild contain a deep natural indolic core which I find true to life and wonderful. I know there are many who like their jasmine "cleaner" and if that is you Fairchild will not be a fragrance for your dresser. If, like me, you revel in jasmine in all of its "dirty" indolic glory then Fairchild will be a treat. The base of this is that sea breeze I spoke of as the wind carries the salt and ozone across the sandy flats picking up a slight mineral-like tang along the way. As Fairchild closes out on my skin it feels as if it is being carried away by a breeze, out to sea. Fairchild is a fragrance of strong accords. It would never be described as demure but if you like deep phases of development in your fragrance, Fairchild will satisfy.
Fairchild has average longevity and average sillage.

As I've already said in the beginning this is not a dispassionate review this is one of the heart. When I wear Fairchild I am walking in a tropical garden listening to my grandfather tell me of his travels. Ms. McCoy has bottled my emotions near perfectly.
Disclosure: This review was based on a sample provided by Anya's Garden.
Mark Behnke, Managing Editor