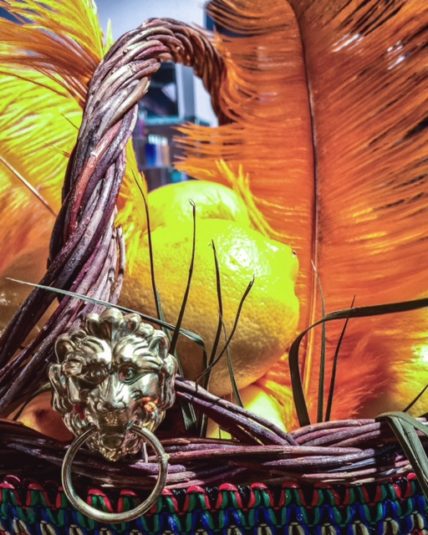 Sicilian Citrus from Antonio Alessandria booth at Esxence Ermano Picco©
When we were at Esxence, this past April three of our editors had a chance to preview Antonio Alessandria Parfums Fara. Needless to say, each want to do the review and that will be a decision worthy of King Solomon.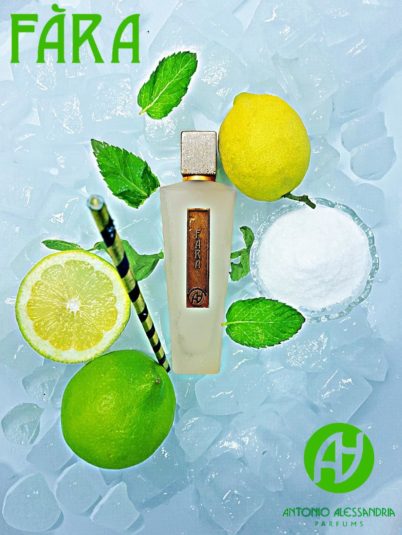 "In Sicily, since time immemorial, heat is an absolute ruler that none of the countless domination on the island has been able to conquer. During summer, the sun and the wind coming from the nearby African desert are so extreme that everyone could feel intoxicated. In the central hours of the day cities seem dead, lifeless. Men have always tried to combat this oppressive heat by remedies that could offer comfort. Unfortunately for ordinary people, forced to expose themselves to torrid temperatures and to the "fàra", the heat of the hottest hours in Sicilian dialect, there are some oases where they get refreshed: the "cioschi". These are small places, often in the middle of public squares, serving refreshing drinks based on sparkling water, lemon juice, syrups mainly flavoured with citrus, mint, and salt. The seventh fragrance created by Antonio Alessandria for his eponymous brand is called Fara, like the heat that drives men to quicken to find refreshment with a drink at the "cioschi". Their great thirst could be satisfied only by drinking eagerly, almost all in one swallow. Antonio Alessandria Parfums Fara opens up on a citrus chord where lemon, bergamot and finger lime take the stage. The glacial note of peppermint acts as a counterpoint to liquid and sparkling citrus. In the heart a hint of floral notes, magnolia petals beaded by drops of water, lets the sensual note of cumin bloom. In the base the dry note of cedarwood evokes the aridity of Sicily during summer; in a discreet and silent way a subtle whiff of incense creeps in, suggesting the mystery of a desert land where a human presence is only perceived. Musky notes celebrate the ultimate wedding between the smell of the cocktail and the skin."
Antonio Alessandria Parfums Fara will be available in September 2018 and will be officially debuted in Florence during Pitti Fragranze 16. It will be available in concentration Eau de Parfum, in 50ml and 100ml sizes.
Via press release
Michelyn Camen, Editor-in-Chief