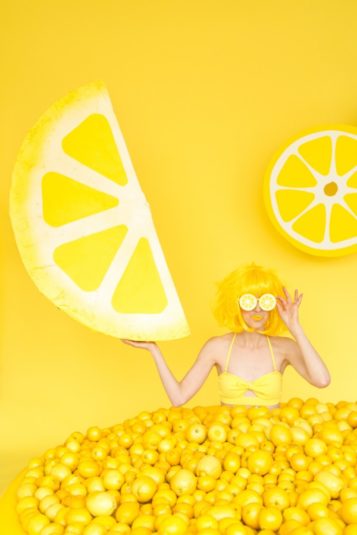 Starbucks ad 2015©
What are the more vaunted pleasures of the flesh compared to the wild joy of quenching one's thirst on a hot summer day?"– Iris Murdoch, A Fairly Honourable Defeat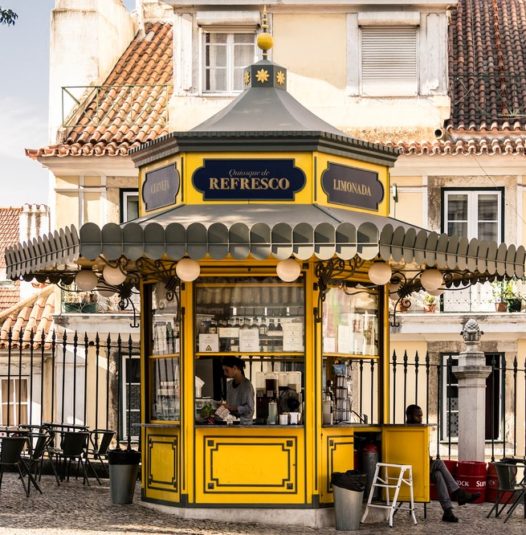 Chioscho, Photo by Matteo Caponetti via Flickr
The sun bores down its burning eye, beams beating down like heavy wings as the city lulls. Shutters are closed against the heat, the blanched streets sweat dust and a few old men sit dozing in chairs under the trees of the town square. The Fara – in local Sicilian dialect, the heat when the sun is at its apogee – is here. Thirst. the cioschi vendor hands you a cup of soda that bubbles sharply with lemon, salt and mint. You pause, listening to it fizz and pop, then gulp so quickly the cold drink runs down your chin and over your hands. The smell lingers on your skin as your throat smiles. Now turn that moment into perfume and you have Antonio Alessandria Parfums Fara, a fragrance that sings of summer and simple pleasures.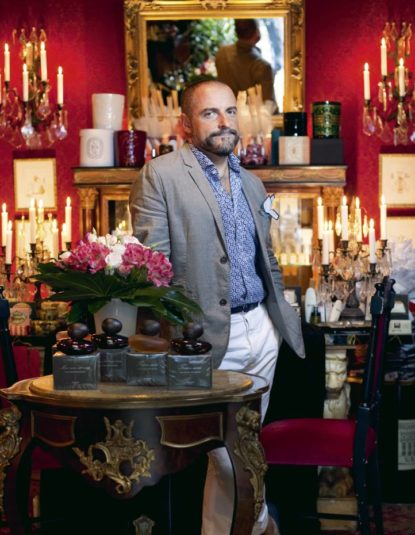 Antonio Alessandria, photo The Financial Times
Beginning with its effervescent burst of bitter lime and salt, this is the first fragrance I've ever smelled that made me thirsty (I am drinking lime Perrier while writing this review). Antonio Alessandria Fara opens with spray of salt crashing into warm, bitter citrus. Alessandria is a genius at adding heat to particular notes. He somehow infuses the tangy lime that crests on the salt note with slight warmth that makes it feel like soda whose ice has melted. Alessandria begins to play with warm and cool sensations in a delightful way. Just behind that margarita rim opening is the buzzy bite of bergamot, and a chilly hit of peppermint that immediately chills everything down a few degrees.
Photo from Libertine- Libertine ad campaign
As Antonio Alessandria Parfums Fara progresses, I begin to realize that the thermal note I noticed in the opening is cumin, which has been sneaking up behind that zingy citrus and salt. Cumin can be a dramatic note in perfume, but here, rather than making its usual sweaty entrance, it is tamped down, adding a subtle touch of skin and heat without announcing itself. A delicately sweet floral waft drifts through the middle before retreating behind cedar. A turpenic note from cypress comes out as the wood fills in the background as the various notes drift around each other unhurriedly.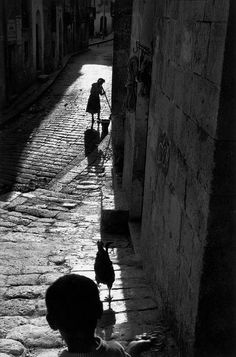 Village of Corleone, Sicily, photo by Sergio Larraín
In its final stages, Fara feels like early dusk: the heat is hanging in the air but the sun has become disinterested and afternoon drapes itself over the chairs outside the chioschi. Musk comes forward, bringing the scent of warm skin to the citrus, mint, wood and salt that now sits quietly alongside each other. Several hours later, I can still smell salt, lime, cedar, cumin and musk distinctly but completely at ease with other. Well into the night, Antonio Alessandria Parfums Fara continues to linger on my skin.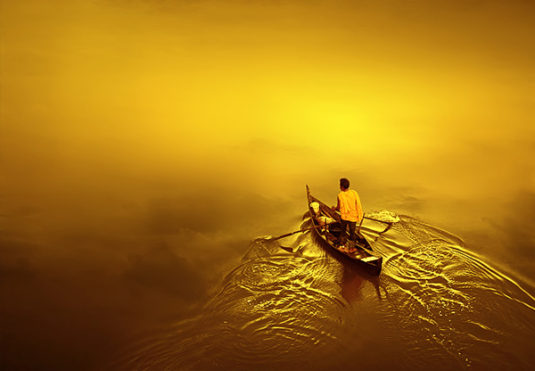 Photo by Teuku Jody Zulkarnaen
Perfumery has few storytellers more entrancing than Antonio Alessandria, whose fragrances are predicated on detailed recollections that unfold like acts of a play. With Fara, Alessandria has captured a piece of a Sicilian summer so precisely and yet universally that it feels like his memory is your own. Notes: Bergamot, lemon, finger lime, peppermint, magnolia, light jasmine, cumin, cedarwood, cypress, incense, musky and amber notes.
Disclaimer: Sample of Antonio Alessandria Fara kindly provided by Antonio Alessandria. My opinions are my own.
– Lauryn Beer, Senior Editor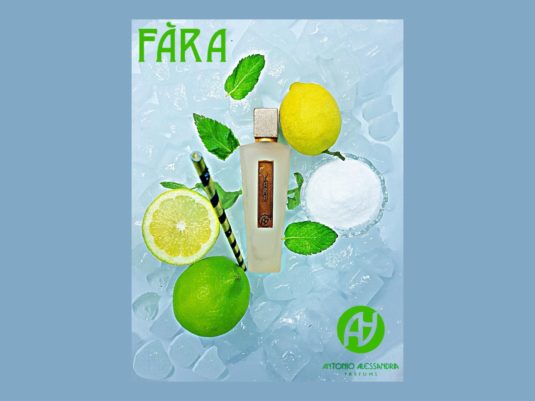 Antonio Alessandria Parfums Fara
Fara does not launch until September 14 at Pitti Fragranze (stall A6), but thanks the generosity of Antonio Alessandria Parfums, we have an avant premier 8 ml bottle of Fara to give away to one registered reader in the U.S. or Europe. To be eligible, please leave a comment saying what appeals to you about Antonio Alessandria Fara based on Lauryn's review, and where you live. Draw closes 9/15/2018
We announce the winners only on site and on our Facebook page, so Like Cafleurebon and use our RSS Blog feed … or your dream prize will be just spilled perfume