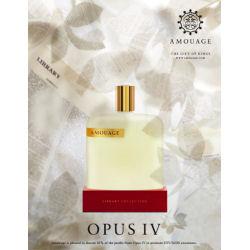 Amouage is perhaps the most successful of the ultra-luxe perfume Houses because of the oversight provided by Creative Director Christopher Chong. Mr. Chong has worked with many different perfumers but under his tenure every new release undeniably smells like an Amouage fragrance. 2010 has been a busy year for Mr. Chong and Amouage as they have put out five releases starting with Memoir Man and Memoir Woman. They also released the beginning of an ongoing series, Amouage Library Collection. The Library Collection began with Opus I, II, and III over the summer. It wouldn't have been unreasonable for Mr. Chong to look over that creative output and think that was a pretty good year. Instead Mr. Chong had one more release to go, one which would express something beyond his creative side it would also exercise Mr. Chong's passion to enact change, here are his words;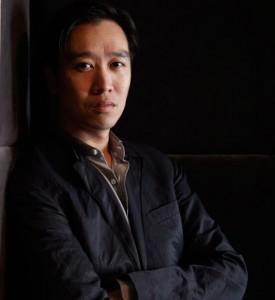 "Our fragrances have always centered on delivering a distinct and compelling message, not just the creation of artistic and beautiful scents. With the startling number of new HIV infection cases reported globally each year, education remains a powerful and paramount instrument to prevent the spread of HIV and grant universal access to HIV prevention, treatment, care and support services. Opus IV is our contribution to raising awareness on this growing epidemic across all corners of the globe, which today is one of the world's most pressing public health matters."
In support of this sentiment 50% (that is not a typo it is fifty percent!) of the worldwide profits from Opus IV to the National HIV/AIDS Prevention and Control Program (NAP) in Oman, an initiative supported by the Ministry of Health, World Health Organisation, United Nations Children's Fund and United Nations Population Fund.
Think about that for a moment 50 % of the profits on a bottle of perfume that retails for $325! This is a serious effort by Mr. Chong and Amouage to raise funds and awareness for HIV/AIDS prevention. Opus IV was launched on World AIDS Day, December 1st with Mr. Chong in attendance at MiN Apothecary in New York City.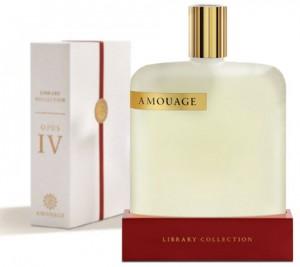 Of course all of this is laudable but the real question is can one be philanthropic and make a great fragrance at the same time? I am very happy to say that in my opinion the answer is yes. I'll even go so far to say that Opus IV is my favorite fragrance in the Library Collection. Jacques Flori was the perfumer Mr. Chong chose to bring Opus IV to life. As one who loves incense fragrances M. Flori had previously created two of my favorites when he was designing fragrances for Etro, Messe de Minuit and Shaal Nur. Both of those fragrances showed he could make a more austere church-like fragrance in Messe de Minuit and a spicier more complex incense fragrance in Shaal Nur. Given access to the high-quality ingredients he would have in his design of Opus IV I was hoping for something as special as the sentiment behind releasing it.
The early moments of Opus IV put my concerns at ease as M. Flori starts very predictably with citrus as lemon and grapefruit but then coriander applies an olfactive harmonic to the top notes that gets this fragrance off to a strong start. The heart is a fragrant contest between spice and floral notes. In the spice corner, cardamom and cumin face off against rose and violet in the floral corner. You might look at those notes and think this would be a hot mess. It is definitely hot as cumin adds its unique signature but the violet and rose surround it and attenuate cumin's rougher edges. It makes the heart of Opus IV surprisingly warm and, something I rarely say about a scent with a prominent cumin note, comforting. The base finally unleashes the incense and M. Flori uses labdanum, frankincense, and musk to construct his base. In particular the frankincense used is of very special quality and with the support of the labdanum and musk it persists beautifully for hours.
Opus IV has outstanding longevity and above average sillage.
Amouage has a number of excellent incense based fragrances in their collection. Opus IV is among the best in their entire line. M. Flori's composition easily equals Mr. Chong's philanthropy.
Disclosure: This review was based on samples provided by MiN Apothecary New York.
–Mark Behnke, Managing Editor