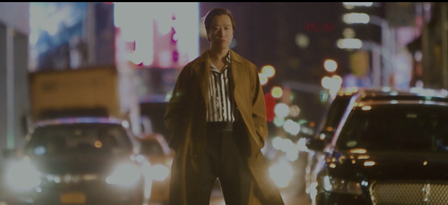 Christopher Chong in New York City which inspired Amouage Imitation Woman and Amouage Imitation Man via Amouage©
Creative Director Christopher Chong of Amouage visited New York City in the 70s as a young child. He's bottling those memories in a new duet of Fragrances: Amouage Imitation Woman and Amouage Imitation Man.
"Imitation is a personal account of how one moment and one experience can alter a child's perception of the world. The narrator is me and this is about my first experiences," says Chong. "Amouage Imitation Woman and Imitation Man fragrance were born from a memory where I am a child seeing snow for the first time in 1970s New York. I am looking at this experience through a snow dome, exploring a city that is full of tension and displacement. As I walk through Lower East Side with its intense colors and smells and amalgamation of Latin and Asian cultures, I see an artistic community living on the fringe of society in an iconic era."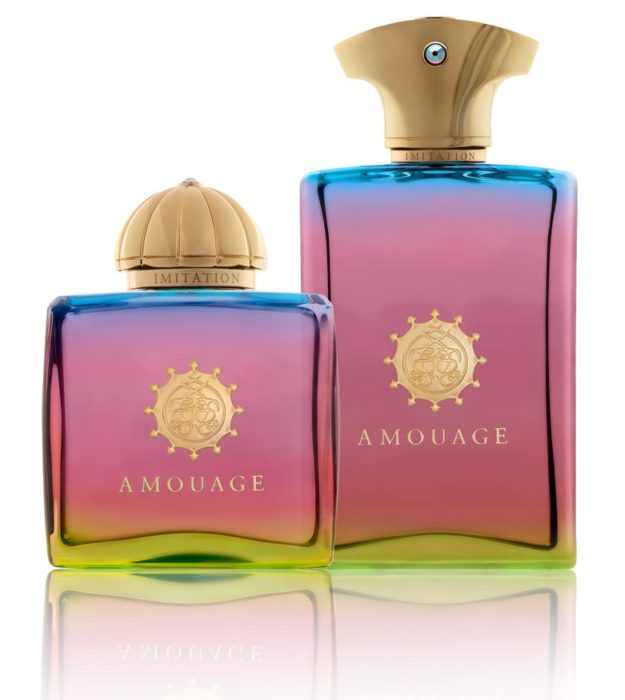 Imitation Man is a Chypre and Leather creation that articulates an era of audacious freedom. Notes: Cedrat, Nutmeg, Black Pepper, Turkish Rose, Orris, Violet, Myrrh, Leather, Vetiver, Patchouli and Castoreum (Perfumer: Leslie Gerard)
Imitation Woman is a floral aldehyde fragrance paying tribute to this unforgettable era by way of Studio 54. Notes: Rose, Ylang, Ylang, Orange Blossom, Jasmine, Blackcurrant bud, Aldehyde, Licorice, Incense, Sandalwood, Patchouli.(Perfumer Pierre Negrin)
The neon colors of the iconic crystal bottles emulate the dynamic vibrancy and energy of the "City that Never Sleeps" whereas the rich midnight blue boxes pay homage to the Andy Warhol art movement of imitating an object and turning it into an iconic subject and are accented by a colorful abstract expressionist design symbolizing the cultural melting pot that is New York City. The Topaz Aurore Swarovski crystal adds a hint of mystery and extravagance.
Imitation Woman 100ml/US$ 325
Imitation Man 100ml/ US$ 310
Amouage Imitation Woman and Amouage Man will be available in the U.S. Mid-June
-Via Amouage and my own synopsis
Michelyn Camen, Editor in Chief (who was underage and tried to sneak into Studio 54)