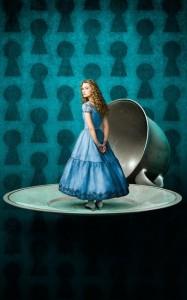 Everyone is going "Alice" crazy; trying to hop on the marketing bandwagon, ever since Tim Burton's excellent movie debuted on March 5. There have been a plethora of  Alice in Wonderland products in fashion and beauty, because no one wants to say "I'm late, late to a very important date" (Remember how quickly Avon aquired the license for Avatar fragrance)?
Before  the movie madness, when I was a columnist  for Basenotes in 2007,  George Wuchsa, (who owns the fabulous retail and e-tail store First-In-Fragrance), sent me samples of  a young perfumer's work.  That perfumer is Konstantin Mihov of  Parfums D'imperfiction.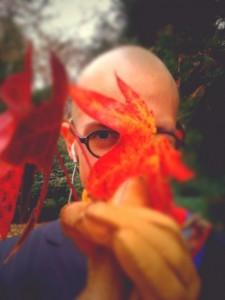 Konstantin Mihov
I asked Konstantin, "WHO are you"?
He told me he was a student in Germany, a pianist, a lover of fiction, the fine arts,and a perfumer.
"Curiouser and curiouser"!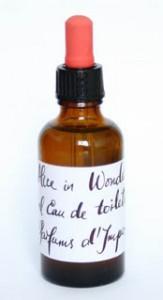 So Konstantin sent me samples of  all three of his fragrances inspired by  iconic books: Alice in Wonderland, Eleven Minutes and The Alchemist (O Alquimista); all intrigued me. But Alice in Wonderland was the book of my youth…
So, I fell down the rabbit hole.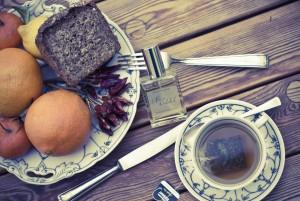 Photo:  Shot  for this article by Konstantin Mihov, 2010
Konstantin's Alice in Wonderland is a scented invitation to a world of imagination –"it is about the rabbit hole, deep and unexpected (the atlas cedar wood), about the unexpected forest (the Virginia cedar wood), about the Caterpillar (the jasmine absolute), about the wisdom of the  Turtle (the wormwood), about the Madhatter's  Tea Party (the pepper mint), about Alice herself (the tender violets)".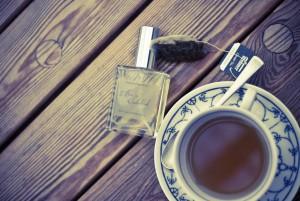 Photo: Konstantin Mihov 2010
I still have  a sample; Alice and Wonderland  juxtoposes the herbal notes and floral notes quite nicely, using a light hand with the violet, which is restrained and like a purple prism,creating a fragrance that can be worn by men and women. 
There have been many memorable "Alices";  of course from the original book written in 1865 by Charles Lutwidge Dodgson under the name Lewis Caroll, the animated Alice of the 1951 Disney Movie, the Alice of Jefferson Airplane's song "White Rabbit",  Alices performing ins countless dance recitals, readings, games and of course, the March 5th release of Tim Burton's movie.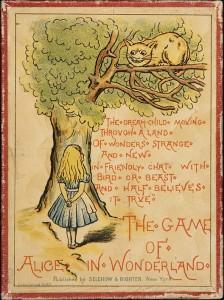 But… only one Alice perfume. .
Regarding how Konstantin sees the charachter in light of its many incarnations he says, "There is Alice. There is no old or new. It is all coming from one and the same background. You can argue that mine is another Alice because it is my interpretation, but its still Alice."
Konstantin is working on a new fragrance. My question to  you is "Twinkle, twinkle, little bat, how I wonder where you are at"?
http://www.ausliebezumduft.de/kosmetik_produkte.php?products_id=3073 
  –Michelyn Camen, Editor-in -Chief