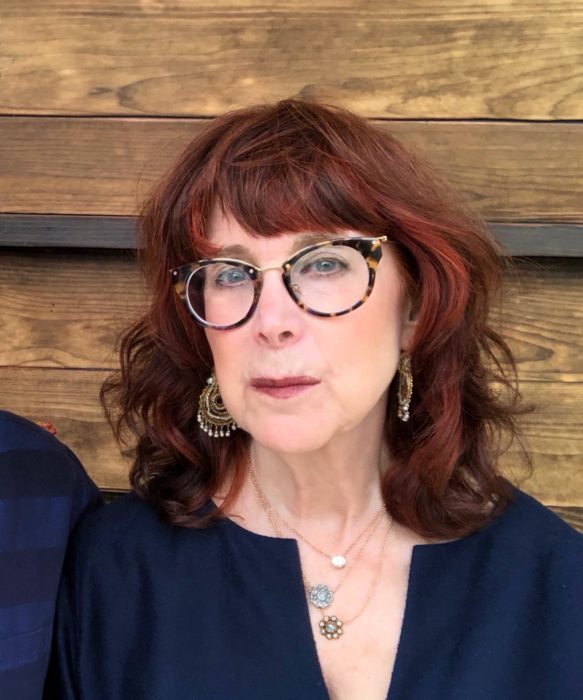 Mandy Aftel of Aftelier Perfumes for CaFleureBon©
I remember Mandy Aftel's Alchemy with great affection; ten years ago I reviewed the original solid fragrance and feel honored to revisit it as a limited edition perfume. It's a joy to relate that Aftelier Perfumes Alchemy has lost none of its lyricism in the olfactory retelling. As is the case with all Aftelier perfumes, quality is paramount: Mandy never stints on aromatic components – they are each unerringly satisfying as a fine repast lovingly prepared and composed. If one is a novice to the realm of natural perfumery, Alchemy will ensure your conversion as a true believer. There is no known substitute for beauty. And hopefully no antidote, either.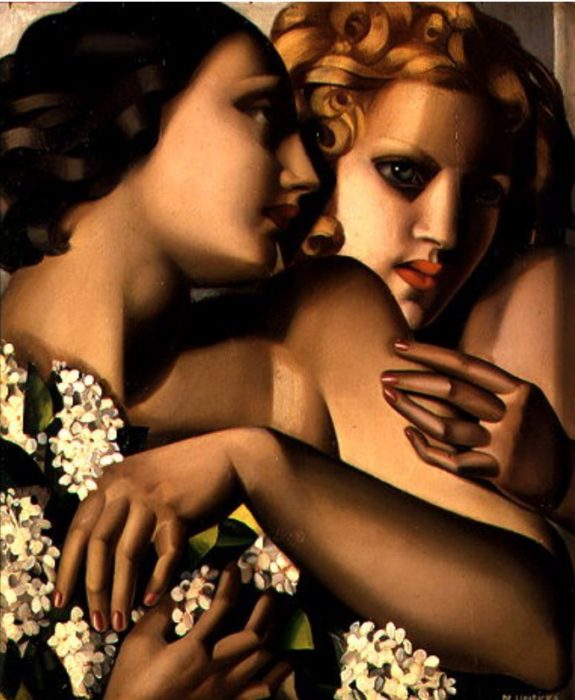 Tamara de Lempicka Printemps©
Aftelier Perfumes Alchemy romances us with a zesty introduction of piquant spice and a generous dose of citrus fit to make the palate water in anticipation; it amazes what the presence of frequently utilized and beloved materials are capable of in the hands of a master. You are compelled to lean in. Soon voluptuous florals make their presence felt: Turkish rose to swoon over, extravagant jasmine and the butteriest ylang ylang (for those with imagination, these are available as chef's essences.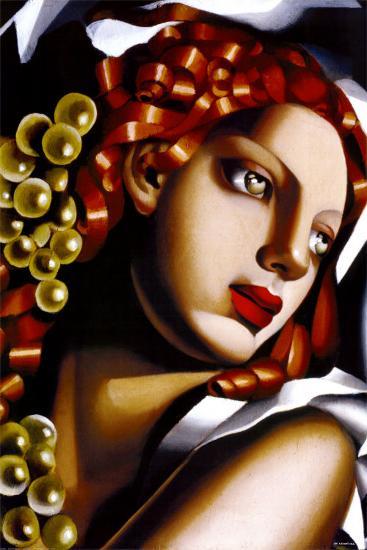 L'Eclat Tamara de Lempicka
I've created any number of dishes over the years to delight my loved ones including rose-infused crème brûlée tart, jasmine poundcake enrobed in dark chocolate, Caribbean mocha cake with ylang ylang whipped cream as garnish – to name but a few.) The florals weave in and out as lace-making bobbins do – first one, then another with dazzling sleight-of-hand. You are awash in heady radiance with no desire to absent yourself from this trio; thanks to their longevity, you won't have to.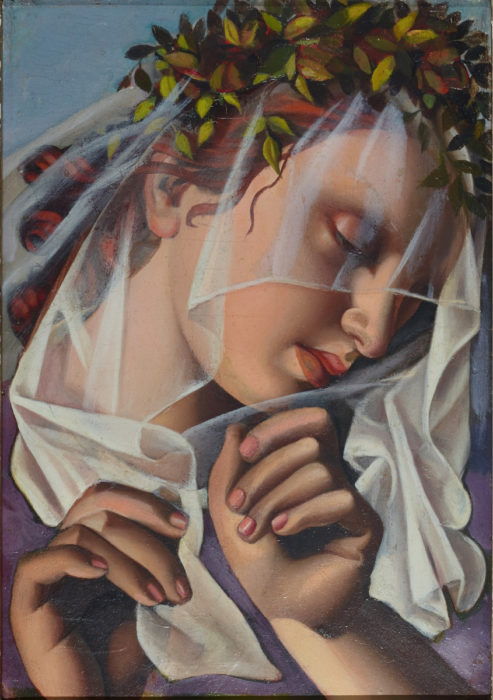 Flower Wreath Tamara de Lempicka
The pleasure lingers throughout Aftelier Perfumes Alchemy's development. Base notes appear deceptively simple; the caliber of materials reveals once again how critical they are to the unfolding of this perfume. Benzoin sings a vanilla-cinnamon balsamic tone; its excellent fixative capacity interlaces with the dark-hued deliciousness of leathery labdanum (a favorite substance, right up there with oakmoss), gently rounded by the sort of vanilla absolute which is becoming increasingly more difficult to source these days. We are fortunate that Mandy has a reserve of vintage essences for such purposes.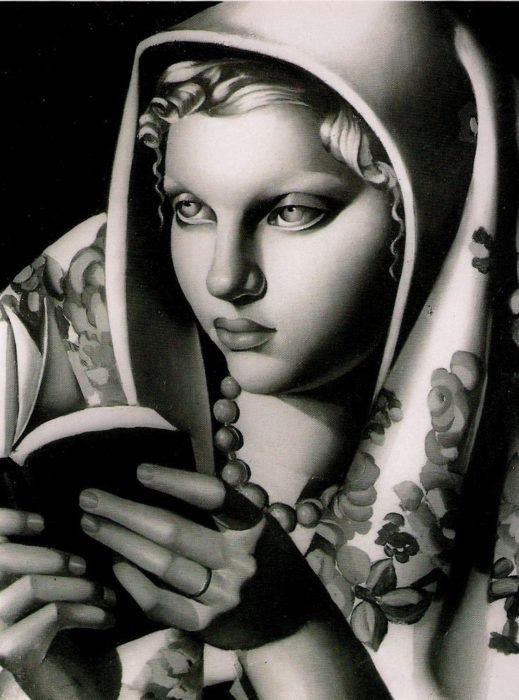 Tamara De Lempicka Jeune Fille Au Chale Polonais, 1933
In historical context, Aftelier Perfumes Alchemy may have been one of Mandy Aftel's earliest works, but classicism never dates itself; it's the stuff of Myth. Attic marbles don't rust, bust or lose their color. The Lascaux cave paintings in the Dordogne never lose their timeless allure. For me, Mandy's perfume resembles Nobel Prize-winning Indian poet Rabindranath Tagore: "I seem to have loved you in numberless forms, numberless times, in life after life, in age after age forever." ~ Rabindranath Tagore.
Notes: bitter orange,black pepper, bergamot, Turkish rose absolute, Indian jasmine absolute, aged ylang ylang concrete, benzoin absolute, aged labdanum absolute, aged vanilla absolute
Perfume sample of Aftelier Perfumes Alchemy provided by Mandy Aftel – many thanks! Soooo good. My nose is my own…
~ Ida Meister, Senior Editor and Natural Perfumery Editor
~ Art Direction: Michelyn Camen, Editor-in-Chief; my choice of artwork was intuitive; Tamara de Lempicka was an artist who once wrote: "Among a hundred paintings, you could recognize mine, my goal was: Do not copy. Create a new style,colors light and bright, return to elegance". This brought to mind Mandy herself,give me 100 perfumes and I will know hers!!!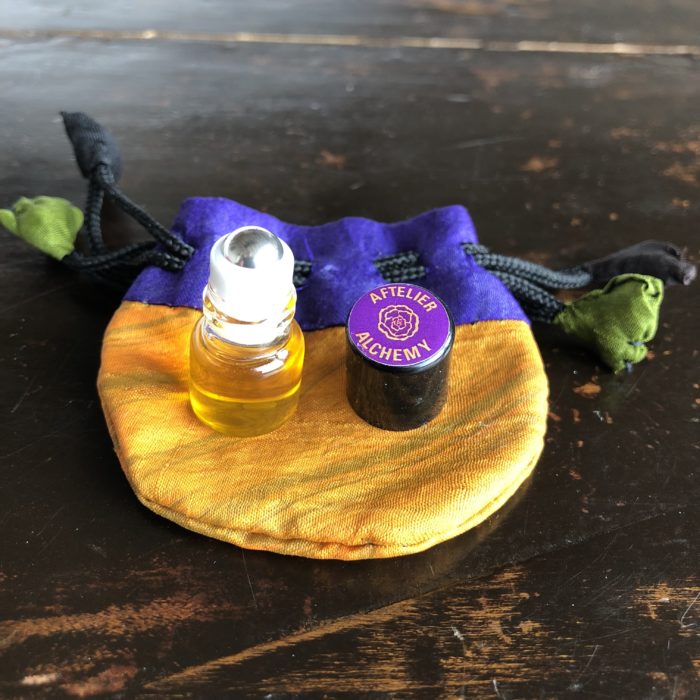 Photo from Aftelier Perfumes for CaFleureBon©
We have a deluxe1 ml mini rollerball of Aftelier Perfumes Alchemy and a signature velvet bag for one registered ÇaFleureBon reader anywhere in the world. If you are not sure if you are registered click here (you must register on our site or your entry will be invalid). To be eligible, please leave a comment with what you enjoyed about Ida's review, where you live, and your favorite Aftelier Perfume. Reminder: This is a limited edition. Draw closes 11/22/2018
We announce the winners only on site and on our Facebook page, so Like ÇaFleureBon and use our Blog feed…or your dream prize will be just spilled perfume.