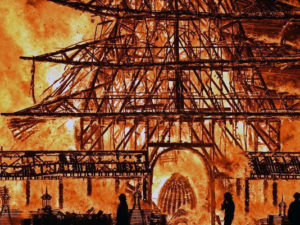 Photo by Amber Jobin Burning Man Radical Ritual
"In the Monastery of the Magi why do they honor us? The fire that never dies burns in our hearts." – Hafez (fourteenth century)
On September 2017, in celebration of the Burning Man Festival, Amber Jobin of Aether Arts Perfume introduced her newest fragrance, Burner Perfume No 8: Sacred Fire.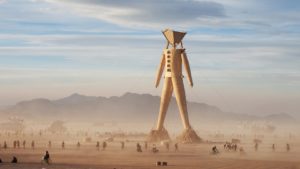 The first Burning Man Effigy photo Larry Harvey, co-creator of The Festival©
The Burning Man Festival began in 1986 as a solstice bonfire on a California beach. Today this cutting edge Art and Music Festival has morphed into what could be called a temporary metropolis of close to 70,000 people, this year gathered in the Black Rock Desert of Nevada.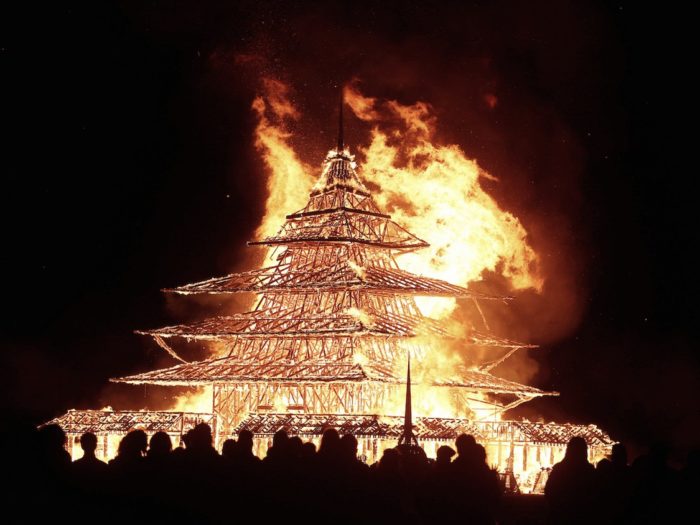 Photo by Amber Jobin Burning Man 2017
The theme for the 2017 Burning Man was "Radical Ritual" and once again, like every year since its inception, the festival culminated in the burning of a giant wooden effigy. I have never attended Burning Man but relate to the concept of ritual and sacred fire in many ways. I remember the sights, sounds and smells of the cool night air of Tehran on Chahar Shanbe Souri. I have vivid memories of jumping the fire on the last Wednesdays before the Iranian New Year.This ritual symbolizes leaving the cold of winter behind and welcoming the warmth of spring.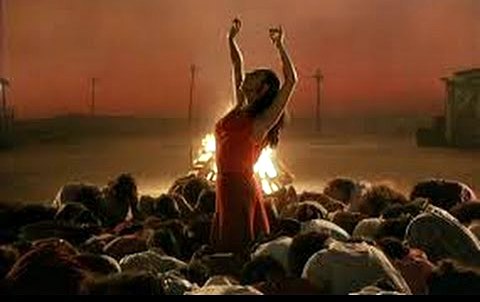 Carlos Saura's El amor brujo (Love, the Magician)
The idea of sacred fire also brings to my mind the music of Manuel de Falla's Ritual Fire Dance from his 1915 ballet El Amor Brujo (Love the Magician). Much like the de Falla dance, Sacred by Amber Jobin begins with the sensation of a slow burn, the spicy rhythmic trills of woody, vanillac cascarilla bark (also used as a flavoring in Campari and Vermouth) gradually heat up as elements of nutmeg, pepper and allspice add fuel to the sacred fire. At about 30 minutes this spicy tinder begins to light and dance with smoke, leather and the resinous aromas of a bonfire burning with incense and sweet woods. The spices and woods burst into a blaze of scent as cinnamon and rose combine to take center stage. The resulting flame jumps and flares briefly and then smolders close to my skin for four more hours creating a subtle haze of woody incense and cedar, floating like sparks over embers of rose and delicate amber. As the last wisp of smoke vanishes, an earthy, almost medicinal quality remains to color my skin. Illness and pallor have disappeared and, like the fiery ritual of Chahar Shanbe Souri, Aether Arts Sacred Fire leaves me feeling refreshed, warmed and renewed.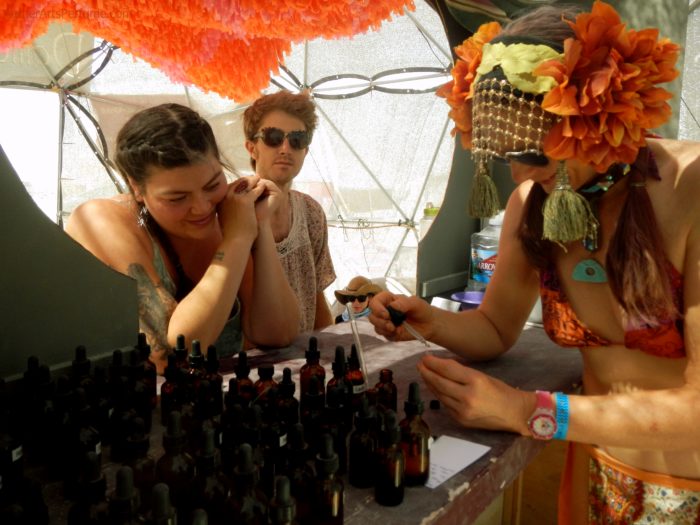 Amber Jobin at Burning Man 2017 and her perfume oils
Amber Jobin's Burner Perfume No. 8: Sacred Fire brings together warm, fiery scents from many lands including Cascarilla bark from the Bahamas, Gulab, Shamama and Choya Ral attars from India and cinnamons from Ceylon and Saigon. Since time immemorial people around the world have used fire for ritual purposes of purification, transformation and blessing.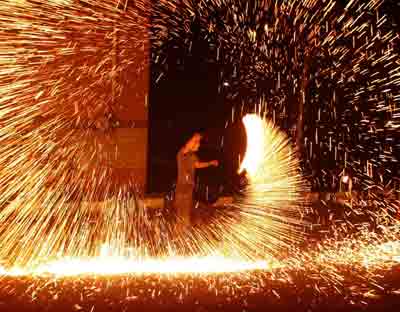 Jumping the Fire via chinatimes.com
Amber Jobin's Sacred Fire recalls the scent of smoke, the color of flame, the blaze of passion, the incense of inspiration and the rebirth of new life from the ashes of the old.
Notes: Cascarilla bark, spices, Gulab and Shamama Attars, Choya Ral, incense notes and precious woods.
Disclaimer: I would like to thank Amber Jobin and Aether Arts Perfume for my cherished sample of Sacred Fire. My opinions are my own.
~Gail Gross, Senior Editor
Art Direction: Michelyn Camen, Editor-in-Chief, all photos provided by Amber Jobin unless otherwise specified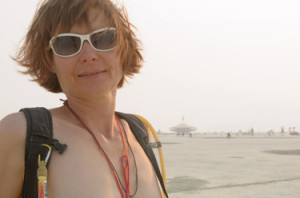 Amber at Burning Man 2013 Cargo Cult
Note: Burning Man 2017 took place August 27 – September 4, 2017 in the Black Rock Desert of Nevada. Participants join in the effort to co-create Black Rock City, a temporary metropolis dedicated to art and community. Each Burning Man event has a theme, this year's Radical Ritual inspired a profusion of fabulous art from its participants. Amber create a yearly "Burner Perfume" based on these themes. The first run of every Burner Perfume is given away at Burning Man as my artistic gift to the community.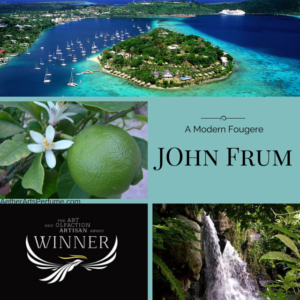 Art and Olfaction Award Winner John Frum
Her Burner no 4 John Frum won a 2014 Art and Olfaction Award in the Artisan category
Our hearts and prayers are with all those who have been devasted by the wildfires still ravaging Northern California. As a note to our readers, our friend, perfumer Laurie Erickson of Sonoma Scent Studio is safe but needed to evacuate -Michelyn Camen, Editor in-Chief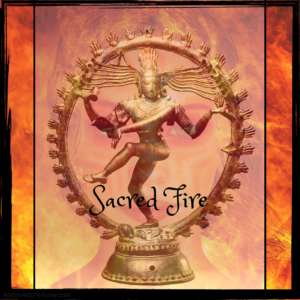 Through the generosity Amber Jobin and Aether Arts Perfume we have a draw for a 5.5 ml bottle for one registered reader anywhere in the world. Please be sure to register or your entry will not count. To be eligible please leave a comment about what you enjoyed about Gail's review, where you live and if you have heard about the Burning Man Festival. Draw ends 10/17/2017
We announce the winners only on our site and on our Facebook page, so like Cafleurebon and use our RSS feed…or your dream prize will be just spilled perfume.