Amber Jobin in Steampunk outfit at Burning Man Festival (she attends every year). Photo 2012
If like Michelyn and me, you are a fan of all things Steampunk, (and even if you're not) you'll love Aether Arts latest perfume by Amber Jobin, (she's the 2014 Winner of Art and Olfaction Awards for John Frum, 2016 Finalist for Love for Three Oranges, and 2017 for Saffron) tribute to the Industrial Age both real and imagined, called appropriately Pince-Nez pronounced Ponce NAY(The Scent Of Future Past). Named for the antique pince-nez ("pinch-nose") glasses that rest on the bridge above the nostrils, Ambers' new offering is a delightful and joyful spin on a classic lavender fougere, enhanced with traditional Steampunk- inspired notes of metal, oil, glass, and all things mechanical.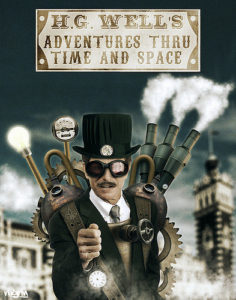 HG Wells Adventure Through Time and Space via deviantart
So what is Steampunk exactly? Steampunk is best described as "…A sub-genre of fantasy and speculative/alternative-reality fiction that came into prominence in the 1980s and early 1990s. The term denotes works set in an era or world where STEAM POWER is still widely used—usually the 19th century, and often set in Victorian era England—but with prominent elements of either science fiction or fantasy, such as fictional technological inventions like those found in the works of H. G. Wells and Jules Verne, or real technological developments like the computer occurring at an earlier date."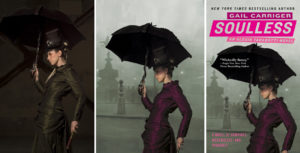 Michelyn is a fan of series The Parasol Protectorate 2009, Gail Carriger
Steampunk has taken root in the contemporary zeitgeist manifesting throughout fashion and jewelry, films and even reality television with a "Steampunk My House"-style TV show on HGTV. In the hands of a very talented perfumer like Amber Jobin, it becomes an eau de cologne style scent with eau de parfum concentration, centered around lavender and citrus, tweaked with the sparkle of aldehydes, and a slight suggestion of cool metal and moving gears.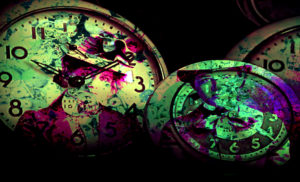 Amber's concept of a steampunk fougere, and naming it Pince-Nez to reflect an ideal lens through which to view the Victorian age, is both clever and perfect. What better medium to "reflect" upon one of the crowning achievements of the Victorian age; the completion of London's then world-famous Crystal Palace.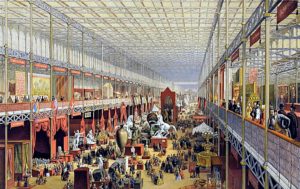 Constructed for the Great Exhibition of 1851, and housing in excess of 14,000 exhibitors from around the world in its 990,000-square-foot exhibition space, the Crystal Palace was used to display examples of the new technology being developed during the Industrial Revolution. Not only were the inventions displayed bordering on miraculous, but the building itself was a heretofore unseen (and for most people, unimaginable) structure created with the most glass ever used in a building, and astonished visitors with its clear walls and ceilings that did not require interior lights.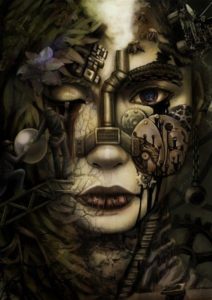 Kaizeru on DeviantArt
Pince-Nez perfume sparkles and glimmers like light reflected on glass, and opens with a bright and lively mix of citrus and lavender. The lavender is long lasting, never overshadowed by any of the supporting notes, but playfully present throughout. The aldehydes burst and pop like bubbles in a hand-blown goblet, the Tonka and neroli add a glimmer of gormandise to the mix, but it is the oakmoss and metal/oil accord that set it apart from your usual lavender scent, and make it so very enjoyable, intriguing and compelling. As someone who is slightly ambivalent about lavender in general, Pince-Nez is a huge exception for me. I would most happily wear it (and have been for the past five days) at the drop of a (bowler) hat. I urge you to join me and "Take a step back in time with this forward fougere".
Notes: Bergamot, lemon, lavender, aldehydes, neroli, Tonka bean absolute, Oakmoss absolute, metal and oil accord.
Disclosure: Thank you SO much to Amber Jobin and Aether Arts Perfume for supplying the sample. The opinions are my own.
-Robert Herrmann, Contributing Editor
-Art Direction: Michelyn Camen, Editor-in-Chief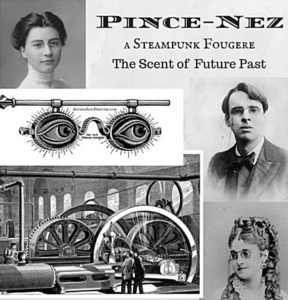 Pince-Nez The Scent of Future Past Art by Amber
Thanks to Aether Arts Perfume, we have a 5.5 ml bottle of Pince-Nez for one registered reader worldwide, so be sure to register if you have not done so. To be eligible please let us know what appeals to you about Pince-Nez perfume, if you are a fan of Steam Punk, something you learned from Roberts review, and where you live. Draw closes on July 12, 2017
We announce the winners only on our site and on our Facebook page, so like Cafleurebon and use our RSS feed…or your dream prize will be just spilled perfume.