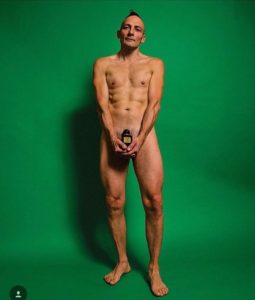 Master Perfumer Christophe Laudamiel (instagram)
What's a perfumer thinking?
Christophe Laudamiel, the only Osmocurator based in New York and master independent perfumer for Dreamair, has gathered his hopes, dreams and visions for the next phase of Fragrance. A manifesto of visions and inspirations for 2017 forward in his revolutionary exhibit in NYC.
"People shall understand that a perfume piano …. has about 1,500 keys …. compared to only 88 keys for a musical piano. …teachers and psychologists, as well as doctors and nurses, shall walk around with a scent kit… they will obtain stories patients won't recall by oral or visual questioning. In return patients shall enjoy that healthy brain-aerobic called smelling. …the fragrance industry shall recruit, dress, talk and perfume itself in a much more colorful way. …a "bad" smell shall not be said to be bad: like a horror movie, it can be a damn good bad smell. And like shooting a horror movie, it has to be designed damn well to be damn bad. …teenagers shall be wearing scents upsetting to their parents."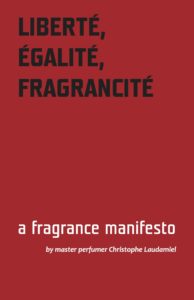 Leave prudes at home.
OVER 21
Come, explore and sniff the too often repressed power of scent. This solo exhibition will present scents designed to evoke complex and adult responses"
Dillon+Lee Gallery.
Opening on Thu Jan 19 – 6-8pm
Runs till Feb 17, 2017
via Christophe Laudamiel
Michelyn Camen, Editor in Chief