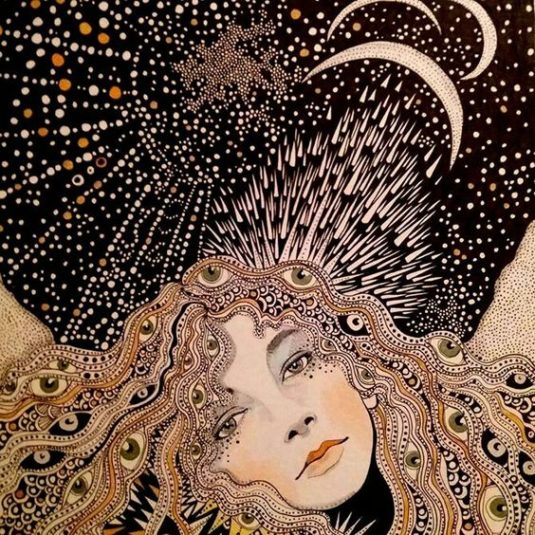 Daria Hlazatova©
"In the white room with black curtains near the station
Black roof country, no gold pavements, tired starlings
Silver horses ran down moonbeams in your dark eyes
Dawnlight smiles on you leaving, my contentment…" ~ Jack Bruce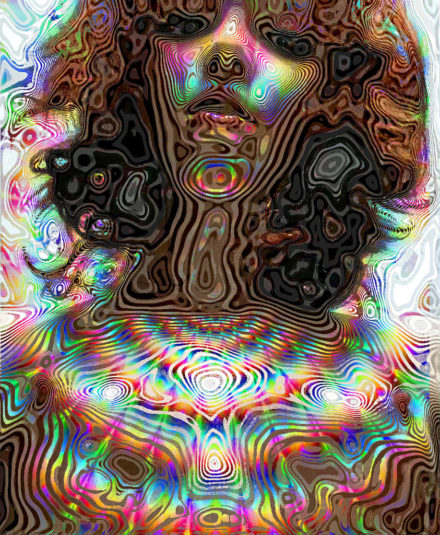 Via tumblr©
"Let us travel back in time while living in the present and winking at the world to come" murmurs the latest release from A Lab on Fire, Hallucinogenic Pearl by master perfumer Émilie Coppermann of Symrise. Mme. Coppermann has been 'the nose behind the throne' – composing beloved fragrances which grace many well-known houses:The Different Company, Van Cleef & Arpels, Balmain, Ferragamo, Paco Rabanne, Givenchy amongst them .Her latest endeavor, A Lab on Fire Hallucinogenic Pearl utilizes elements of classic perfumery and those aromachemical gifts to olfaction admirably in a seamless stream of fragrant consciousness. A Lab on Fire Hallucinogenic Pearl might well be felt as Holographic Pearl: a glowing orb of kaleidoscopic coloration envisioned in hues of silvery blues and mauve wreathed in gauze. It's not LSD-hallucinogenic, nor is it peyote, either (à la Carlos Castaneda). Imagine a feverdream in which everything floats, something more akin to astral projection: you may be deep in meditation, but you hover above your physical being as if by sorcery.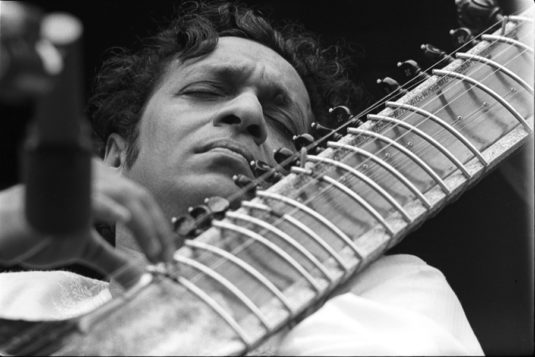 Ravi Shankar via wikipedia
In 1967, Ravi Shankar played at the Monterey Pop Festival – his first performance at any rock concert. Their recording was my first formal introduction to classical Indian music, and it was then I experienced the first glimmers of what astral projection was.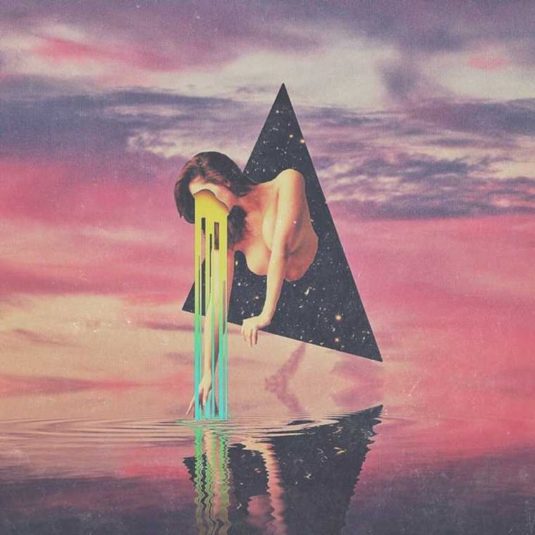 ©Justin Mays
So, my friends, imagine yourselves if you will – in your most restful, gentle position of repose, eyelids heavy, body too weighty to carry with you on your journey. The intangible portion of your being insidiously departs temporarily from your earthly shell and begins to levitate slowly, delicately as it hangs suspended above your head, then travels onward. Where are you meandering? Do you have a discrete destination, a mission? Have you wings?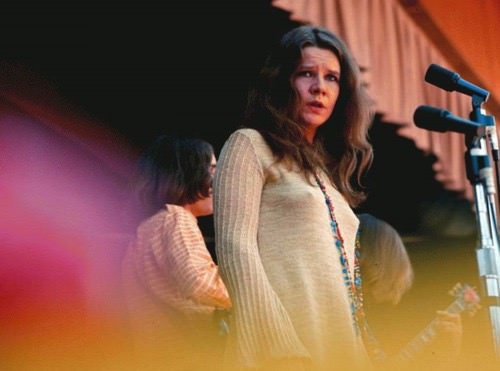 Janis Joplin, Monterey Pop Festival 1967
Bergamot and pink pepper are the grace notes to a diaphanous composition enshrouded in mysterious cool violaceous tones, subtle and compelling. Symrise has brought back several of the renowned de Laire bases, one of which (Iriseine) has played prominently in such moody beauties as Guerlain's famed L'Heure Bleue and Mitsouko; in Hallucinogenic Pearl its wistful buttery melancholia couples intuitively with ionones and orris. Ambrette is one more star in the hazy diadem, crepuscular when wedded to blond woods (another manner of referring to IFF Cashmeran, a woody musky material). It may feel fragile, but in actuality is as bonded as if it were forged.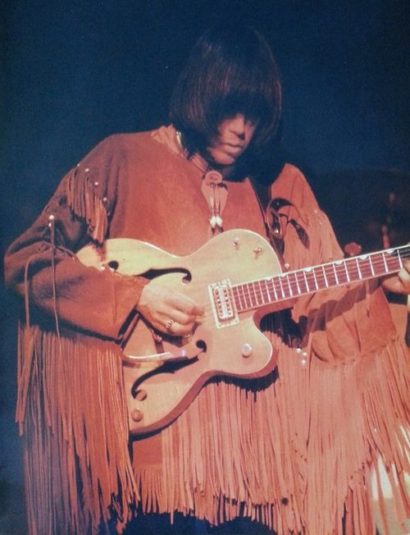 The distinctly suede reference is any fringed jacket we wore at that time: Neil Young wore one, as did many folk heroes (those that weren't in biker jackets at the time; this isn't biker leather). Soft, molding to one's form, the fringes letting our freak flag fly. Musks are as beloved now as they were then (historically, when haven't they been?) and add to the timelessness and silken skein of the perfume.
Perfume permits us the great luxury of time travel. But I suspect that I'm preaching to the choir.
Notes: ambrette, bergamot, pink pepper, violet, orris, iriseine (de Laire base), suede, blond woods (aka Cashmeran), musks
Sample kindly provided from Intertrade Europe – many thanks! My nose is my own…
~ Ida Meister, Senior Editor
~ Art Direction: Michelyn Camen, Editor-in-Chief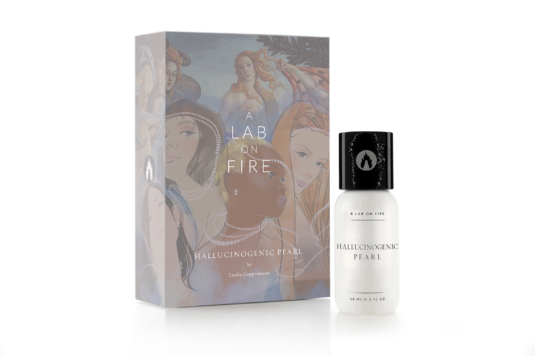 A Lab on Fire Hallucinogenic Pearl via Intertrade Europe
Thanks to Intertrade Europe we have of A Lab on Fire we have a 60 ml bottle of for one registered reader in the USA only so be sure to register if you have not done so. To be eligible please let us know what appeals to you about Ida's review of A Lab on Fire Hallucinogenic Pearl, if you have a favorite A Lab on Fire fragrance or if you have ever "time-traveled" via fragrance. Draw closes 6/14/2018
Available at Luckyscent.com
We announce the winners only on our website and on our Facebook page, so like Çafleurebon and use our Site feed…or your dream prize will be just spilled perfume.