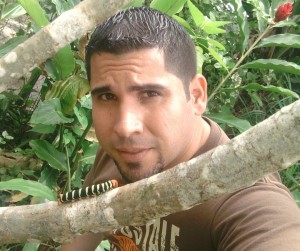 Juan M. Perez (from the tropical paradise of Puerto Rico), who dazzled us with his collaborations with Shelley Waddington, has been hard at work these past months. What, you may ask, were his inspiration and focus? He has breathed new life into some of our most beloved flowers in his newest perfumes. One of the things I appreciate most, about this particular perfumer, is the way in which he seems to "capture" not only the scent of whatever it is he is framing, in a perfume, but the total feeling or complete olfactory experience that created it. If you have smelled any of Juan's work, you already know that here is where perfume comes alive.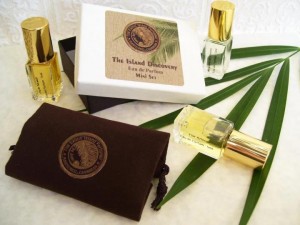 Taking inspiration from his beautiful island homeland, he has been inspired by everything from history to classical perfumery to the local vegetation (even the chirping of the tiny frogs in the rainforest at night). Each and every nuance of his personal knowledge and experience is distilled and skillfully combined in his fragrances. From growing his own blue lotus in his garden to "nose investigate" it, before attempting to capture it in a scent, to his experimentation with synthetic molecules and combining them with essence oils and absolutes; and even his use of headspace and CO2 extractions leads to wondrous new aromas and delightfully scented journeys. This artist gives "mixed media" a whole new meaning.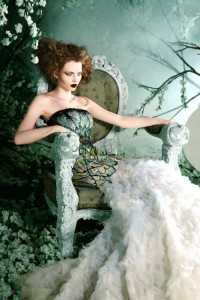 One of my favorite flowers (used in perfumery) is the magnolia. Sadly, however, my skin "eats" that flower for breakfast. Most magnolia perfumes (and even magnolia oil) has little chance of making it to even mid-day on my skin. Magnolio de Verano has lifted my skin's prohibition on that flower and has given me great, and long lasting, joy!! Rather than being your typical magnolia soliflore, this perfume incorporates the entire magnolia tree…and takes a fresh classical green "eau de cologne" opening and entwines it with a stunning floral eau de parfum ending in a woody and musky earthy green dry down! This is NOT some "fiddle-dee-dee" Southern belle scent complete with hoop skirt and lacy parasol…this is the magnolia tree in all its grandeur and beauty.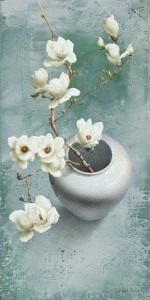 Immediately upon depressing the sprayer, there is no mistaking the quality of the ingredients in the top notes. Bergamot from Reggio (Italy), Bolivian green lemon, mandarin and grapefruit sparkle, shining like sunlight refracted through dew on the sweetly bitter stems and leaves of the tree. Invigorating, without being too citric, this is like a spring tonic for the nose. As the gorgeous magnolia buds begin to unfurl in the heart of this scent, it remains shimmering and verdant, yet it becomes creamy and elegant with the floral depth of REAL magnolia. The addition of Bourbon geranium (French) along with rosemary flowers being added make it become something altogether unisex while still exalting the warmth of sun drenched blossoms. The addition of magnolia wood to the base, along with orris absolute, gives the olfactive impression of warm summer breezes felt leaning against the trunk of an old tree, in its shade, as the scent of the heady blooms surrounds and embraces you. The paring of ambergris with sandalwood makes you feel the strength of the roots, as they burrow into the earth, and give it a regal air. White musk hints at the drops of sweat that form and evaporate from your brow. Sillage: very good. Longevity: excellent.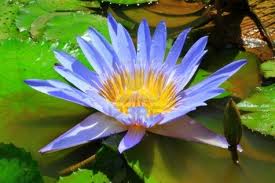 The term "water" and the (over)use of lotus are two things that usually give me pause, when reading about new unsniffed perfumes. Thanks the perfume gods I got to sniff Waters of Aswan before I knew what was in it…or I might have steered clear of it altogether! The perfumer told me, after I had tried it and loved it, that he was inspired by "the diffusive aromas of the blue lotus flower that grow along the river Nile". The Nile, one of the world's longest and most fertile rivers, floods annually and makes the soil very rich. Each aspect of the river, its flowers and all of the life giving energies it contains can be found in the scent. This is miles from your typical aquatic floral; yet manages to incorporate aqueous accords, greens, flowers and even a synthetic molecule or two…without ever being trite or generic.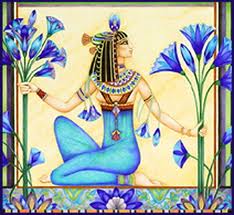 Citruses mingle with pale green watercress and blue lotus in the opening and create the effect of light dancing on the water, as the river flows past you, complete with fully opened aromatic aquatic flowers and their soft and verdant foliage. As this wears on, the scent becomes stronger and more powerful. The lotus (accented with jasmine absolute and lily CO2 extraction) becomes even more sensual and exudes an intoxicating scent. The waters warm and the greens sparkle just a bit more (thanks to pharaone, a molecule created by Givaudan) as they become slightly resinous and somewhat fruity with some airy wisps of moss. This is surely the flower which Odysseus and his men ate, narcotic and dream-inducing, and made them forget about everything else. The true homage to Egypt can be found in the ultimate finish. Egyptian musk wafts around reedy plants (papyrus and calamus) and is anchored with cool dark ebony and soft green vetiver. Don't think you like watery floral scents? Forget what you think you know…this is truly unique! Sillage: above average. Longevity: good.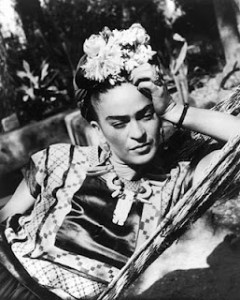 One of the most used (and timeless) flowers in perfume is the gardenia. This pale flower's scent, full of heady beauty, alternates between creamy and sultry to fruity and fresh and can be demure or quite bold. Many know and love the scent of the common gardenia, but here in Gardenia Exuberante is where the "old fashioned" one meets its tropical counterpart as Sr. Perez paints a perfumed picture of equal parts elegance and sun soaked adventures.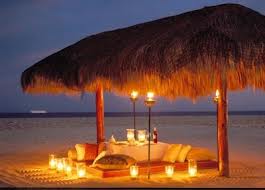 The fruity facets of the gardenia are captured with brushstrokes of pineapple, golden peach and Italian blood orange while cardamom captures it spicy, yet creamy, nature. Dew soaked leaves are listed in the notes and I can definitely smell something akin to cool drops on fresh crisp leaves. The "exuberance" of the gardenia is magnified even more as ylang ylang absolute (warm and tropical) melts into thick jasmine and is blended with a milky fresh coconut. Tiare is a Polynesian gardenia that has a simpler blossom, but smells just as incredible. Both flowers' true natures are captured through the use of headspace technology (which captures the aromas without destroying the flowers) and blended to bring out the best in each other. Here the gardenia cousins join hands giggling and run along sandy beaches, bask in the island sun and sip tropical drinks full of fruity goodness. As the sun sinks below the warm ocean though, their thoughts turn to more carnal pursuits as a clear evening musk rises and sweet aromas of vanilla and amber appear. Placing cool dark flowers behind their ears and slipping into longer, but still cool and sheer, dresses they prepare for an evening of pleasure under balmy star-filled skies. Sillage: above average. Longevity: very good.
Disclosure: Reviews based on samples sent to me by Exotic Island Perfumes.
Thanks to Juan M Perez and Exotic Island Perfumes we have a sample set of all three fragrances in 5mL rollerballs to giveaway to one lucky reader. Leave a comment picking your favorite of the three described and/or your favorite exotic island. We will draw one winner on August 17, 2012 via random.org.

We announce the winners only on site and on our Facebook page, so Like Cafleurebon and use our RSS option…or your dream prize will be just spilled perfume.
-John Reasinger, Editor