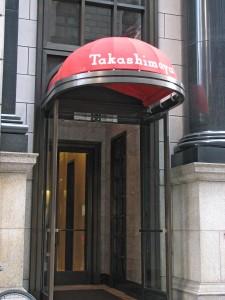 If you build it they will come.
And they did, from every country in the world. From its beginning in the 1980s as a one floor purveyor of Cartier watches and Playboy mugs catering to strictly Japanese tourists, Takashimaya was transformed into a cutting edge respite of global style on New York's Fifth Avenue, where refined Japanese style and eclectic lovely French style come together in one shop.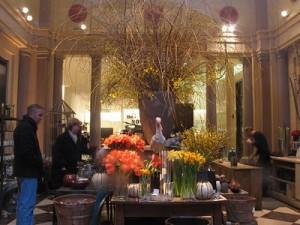 Serene and spacious; this seven-story specialty store has no rival; it is unique as the indie vendors it supported, nurtured are gorgeously packaged cosmetics and fragrance, delicate jewelry, and an on-site florist that specializes in exotic blooms. There's even a traditional tea salon in the basement.
I have lived in NYC all my life. I have watched as Fifth Avenue has turned into a mini Mall of America. Now,Takashimaya is closing its doors in June.
.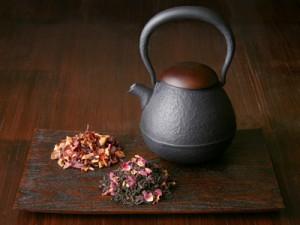 Takashimaya was a place of relaxation for me… it was meeting friends over tea and cucumber sandwiches, lusting for the floral arrangements that rivaled the Brooklyn botanical gardens in their beauty, discovering and writing about the independent perfumers who were showcased.
Six years ago when I started to write about fragrance, I would stop in from time to time, and there was Brenda Welch, PR/Promotions Manager who always offered to take my coat after a hard day, invite me to sit down, while ordering me a cucumber sandwich because I hadn't eaten.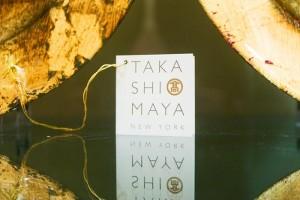 I invited some of my friends in fragrance who love Takashimaya as much as I do, to send a scented au revoir, さようなら, Auf Wiedersehen and goodbye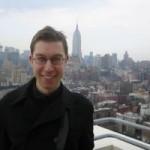 Ulrich Lang
"Takashimaya was one of my first accounts worldwide when we launched Anvers, our first scent in 2003 and the only specialty store in the United States.Takashimaya clearly helped put ULRICH LANG NEW YORK Fragrances on the map. I remember presenting to Virgina Haygood, the store's buyer, (now the VP and GMM) in early 2003. She smiled when I showed her my products and I knew I had made the cut (which I learned later was not an easy accomplishment).
We had a wonderful run over the past seven years and Takashimaya became one of the first US stores to carry niche perfumery for a very select clientele (at the time there were of course not as many "niche" lines as there are today. (I recall Monty Taylor and Nicolas Chabert of 06130 selling there before I introduced my line).
I will miss the entire beauty team (you know who you are) and the store itself which presented the best of the best in each category (and on various price levels). Way ahead of its time Takashimaya introduced a store concept which was as innovative and edited then as it is now. I hope Takashimaya will reconsider a presence in the United States at some time in the future. I look forward to staying in touch with everyone at Takashimaya and I am curious to learn about their new endeavors". — "Uli" Lang, Ulrich Lang New York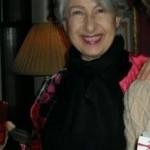 Perfumer Sarah Barton-King
"Takashimaya is a palace of beauty and extremely thoughtful design on all levels. Their attention to detail and care of vendors and product alike will be sorely missed. There really is no other environment like it. It seems a great tragedy for us to lose one of Manhattan's finest locations for all of the above reasons. Truly, where else is there that compares? I for one am devastated both for the wonderful people who worked there and cared for us as niche perfumers and for the care they took to make everything so special. I felt so special because of that. I wish we could ask them to reconsider. There will be a very big hole in the 'retail' universe here in New York City. I am click my heels three times, cross my fingers with eyes closed and make a big wish for it not to close. It's like the Magic Shop in the H G Wells story. PLEASE TAKASHIMAYA, DON'T GO! —Sarah "Pinky" Barton King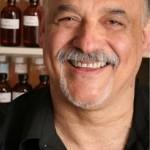 Perfumer Neil Morris
"Takashimaya New York has earned the well deserved reputation for scouring the world to offer its clientele unique and beautiful products and gifts and presenting them in a truly magical atmosphere. Being part of their niche fragrance offering has been a delight on so many levels.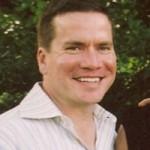 David Garten
The wonderful team at Takashimaya, the amazing clientele made up of world travelers and sophisticated New Yorkers, as well as the caliber of our fellow niche perfumers made it unlike any other retail environment. Takashimaya's effort to procure and promote niche perfumers is unparalleled. It was an extraordinary honor to have been asked to create the exclusive Neil Morris for Takashimaya New York fragrance that was so widely acclaimed by fragrance lovers and critics alike. We will miss all of our friends that we have created through the years and cherish our memories of the wonderful times we shared at Takashimaya New York.–Neil Morris and David Garten, Co-Founders, Neil Morris Fragrances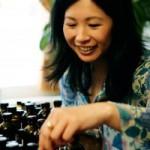 Perfumer Yosh Han
"I am deeply saddened to say farewell to Takashimaya NY, a place I love to visit each time I am in Manhattan with its serene and minimal interiors, the floral boutique and tea box — a fresh respite from the bustle of the concrete jungle, reminding and connecting me to Japan. I hope that the closing of Takashimaya only means that someone else with vision and courage will step forward and give voice to all the talented artisans and designers that were represented. — Yosh Han, Yosh Han Olfactory Sense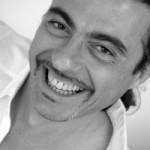 Perfumer Gerald Ghislain
"The first time I came in New York while walking on Fifth Avenue, I discovered Takashimaya, one of the most impressive stores I had ever seen in the world. Beyond the size of the store, the most impressive was the beauty of the place. I've been amazed by the atmosphere, this particular mix of luxury,uncluttered style and home feeling so typical of Takashimaya.

Since then, I returned several times in New-York and Takashimaya and I am
always charmed by the uniqueness of their items. I am also very indebted
to them because they gave me a chance. They have believed in Histoires de
Parfums and we have launched there our collection of fragrances two
years ago. Today, I would like to thank this great house that has always
rhymed with singularity and excellence". -Gerald Ghislain, Histoires de Parfums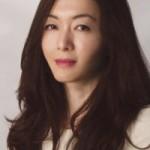 Keiko Mecheri
"Takashimaya New York will always be a very special 'sanctuary' in the middle of the busy streets of New York city. The minute you enter the door, you knew that it is a special place with its cool elegant interior that showcases equally elegant and very exclusive items, even within the great metropolis as Manhattan. I will truly miss this unique jewel." –Keiko Mecheri, Les Parfums de Keiko Mecheri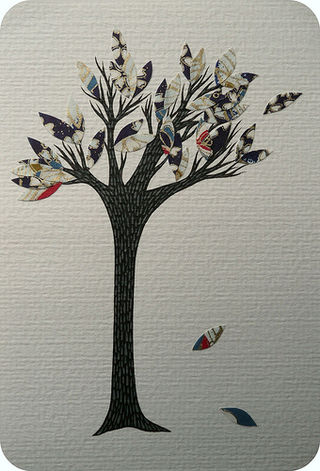 The winds that blows –
ask them, which leaf on the tree
will be next to go
–
Kyoshi Takahasha
– Michelyn Camen, Editor-in-Chief