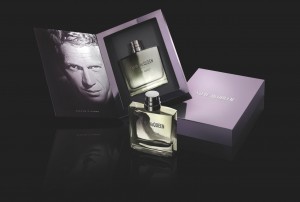 There was Shirtless Kirk, Bruce Willis; most current eponymous celebrity fragrances of recent years haven't been more than hyped up marketing. On November 8, 2010 marked the 30th anniversary of the death of Steve McQueen. A few weeks earlier, a French entrepreneur, Thierry Lemahieu, a designer by trade and a longtime fan of the "King of Cool", launched a Steve McQueen fragrance in the European market in an agreement with the star's son, Chadwick and, McQueen's first wife Neile (although Steve remarried twice after his divorce from Neile, they remained great friends and lovers for the rest of his life).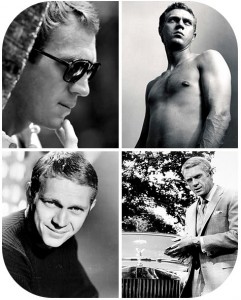 According to Lemaahieu, "This man has always been beside me, very close. I wanted to interpret his smell, the smell of freedom. According to his first wife, Steve McQueen did wear not perfume, but the family felt it was a good idea and it should smell of warm earth, motor oil (he loved his motorcycles and race cars), and enormous sensuality. This guided the creation of juice. Steve McQueen's eponymous fragrance is supposed to captures the aura of the complex much married man and iconic celebrity. Notes include lemon, green apple , patchouli and amber base note. (MC is skeptical here what no styrax? The fragrance was launched on www.stevemcqueen–perfumes.com/ and is getting ready for a worldwide launch in 2011, so this not exactly news.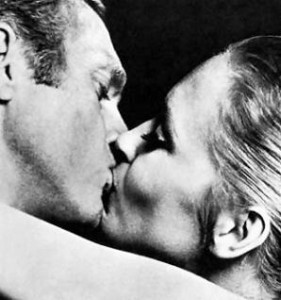 As we swim in the sea of celebrity scents, in "The Windmills of my Mind", I hope this one wins my affection. Who can forget his performance in the Thomas Crown Affair as a debonair, adventuresome bank executive who believes he has pulled off the perfect multi-million dollar heist, only to match wits with a sexy insurance investigator (Faye Dunaway) who will do anything to get her man (in bed and in handcuffs).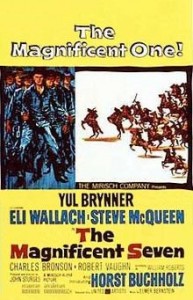 Or his performance in Papillion with Dustin Hoffman, the young McQueen in perhaps the best western ever made the Magnificent Seven with Yul Brenner, James Coburn, Charles Bronson, Robert Vaughn, Brad Dexter and Horst Buchholz. He served his country too; he saved the lives of five other Marines during an Arctic exercise, pulling them from a tank before it broke through ice into the sea.
Which celebrity alive or passed on deserves their own scent? What would it smell like?
– Michelyn Camen, Editor in Chief