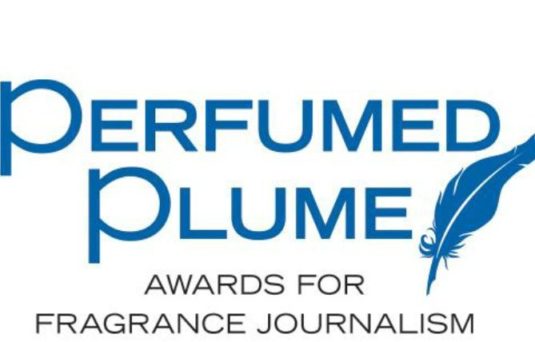 April 11, 2018, at the Society of the Illustrators in NYC, the 2018 Perfumed Plume Awards for Fragrance Journalism winners were announced to a packed crowd of industry notables, influencers. Many Friends-in-Fragrance including Francois Damide of Crafting Beauty, Bart Schmidt of Olfactory NYC, Rhona Stokols, Mindy Yang and Darryl Do of Perfumarie, Andrew Rosen, Raymond Matts, Daisy Bow, Creative Director Ulrich Lang, former president of The Fragrance Foundation and Industry legend, Annette Green, perfumer Maria McElroy of Aroma M were just a few familiar faces at the event as was Hernando Courtright, our brand ambassador. Co-Founders Mary Ellen Lapsansky and Lyn Leigh were gracious and welcoming and all attending were in high spirits.
2018 Perfumed Plume Awards for Fragrance Journalism Winners
SCIENCE OF SCENT STORIES IN MAINSTREAM MEDIA MAGAZINES/NEWSPAPERS (PRINT AND DIGITAL)
CaFleureBon –"Scent and Healing: The Transformative Power of Perfume" by Ida Meister, Art Direction by Michelyn Camen
VISUALIZATION OF SCENT STORIES –OVERALL DESIGN PRESENTATION
SCENTURY – "SUMMER EscENTIALS 2017," Photography by Per Zennström, Art Direction by Helder Suffenplan
SCENT STORIES IN MAINSTREAM MEDIA – PRINT (MAGAZINES/NEWSPAPERS)
Raquet Magazine (Quarterly Tennis Publication) – "Scent, Memory" by Rachel Syme
SCENT STORIES IN DIGITAL MEDIA (BLOG POSTINGS, WEBZINES, DIGITAL MAGAZINES)
Keap Matchbook Blog – "Fragrance Transparency: The Incredible Artistry Behind The Creation of a Fragrance" by Stephen Tracy + Christophe Laudamiel
BOOK OF THE YEAR
Pierre Dinand Perfumed legends "Selections of 30 Drawings"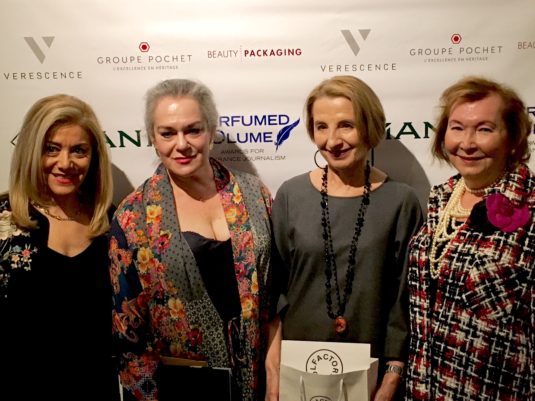 Ida accepting her award with Sheherazade Chamlou, co-founders Mary Ellen Lapsansky and Lyn Leigh (photo Hernando)
Ida was very emotional when her name was announced and gave a heartfelt speech upon accepting the award. She thanked the many perfumers who inspire her and her colleagues. The evening was even more special as her husband B was by her side at the event.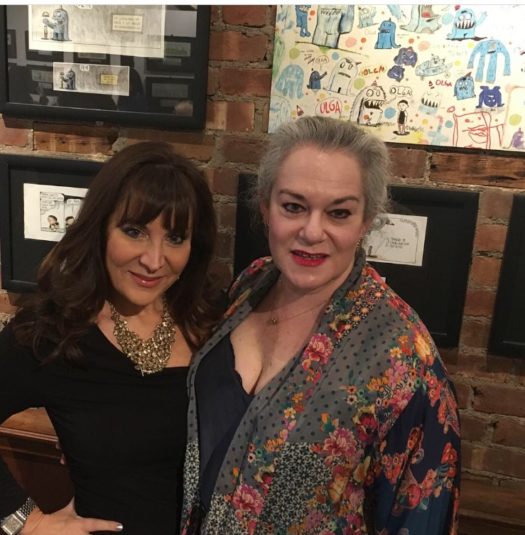 Michelyn Camen Editor-in-Chief of CafleureBon with Sr. Editor Ida Meister (photo Hernando)
.We are grateful for our third Perfumed Plume (2016 and 2018); the second in Science in Scent Stories!!
–Michelyn Camen, Editor in Chief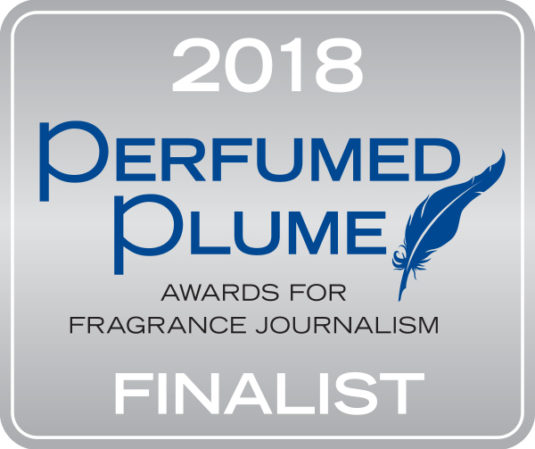 ÇaFleureBon was honored to be a Finalist as well
SCENT STORIES IN DIGITAL MEDIA (BLOG POSTINGS, WEBZINES, DIGITAL MAGAZINES)
CaFleureBon – "Perfume Signatures: Edmond Roudnitska, "The Greatest Perfumer of the 20th Century" by Michelyn Camen and Mark Behnke
Congratulations to the Perfumed Plume Awards for Fragrance Journalism Winners 2018
–Michelyn Camen, Editor-in-Chief