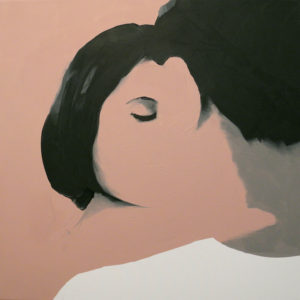 Artist Jarek Puczel
What is a sexy scent? Ask ten different people and you will get ten different answers. Is it a fragrance that draws attention? Is it a perfume that makes you lean in a little closer to the one you love (or lust for)? Or is it one that you dab on and you feel more confident? This Valentine's Day, we are re-defining "sexy." There are no rules; it just has to have that 'wow' effect on you, on your partner's skin or in your room. Our Editors and Contributors have very different ideas about what a sexy perfume is…but it is all about smelling wonderful.
Andi Garbi 1995 Self Portrait
I am led to scents that cause the hairs on the back of my neck to stand on end. One of my collection that never fails to draw curious onlookers is Rubj extrait, from Vero Profumo, Created by Vero Kern in 2008. They are distracted and beguiled, it is a weave of raw potency with a blatancy that takes people by surprise. No mistaking its intention, no sugar coating of flirty seductions, it means business. An aroma of explicit ecstasy spread like a weighted haze, lost for a time to the world in the earthy subtlety of vibrant flesh. Hot wooden shutters draw the scented air into the sanctity within. Bedding infused with the wafted remnants of visceral intimacy. An encapsulation of microcosms of pleasure flushes of rouge tints, imperceptible flow in movement, and beyond the Flamenco skirts, the scent of a single rivulet of sweat on an inner thigh, the precise aroma of the point of contact. –Danu Seith-Fyr, Contributor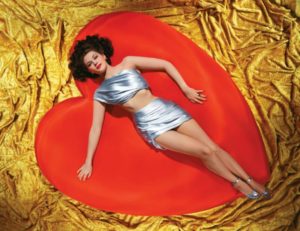 Actress Yvonne de Carlo 1940s
You can't talk to me about sexy without mentioning Etienne de Swardt, and who else could come up with a perfume too alluring to wear outside your own home? I bought Archives 69 blind, completely unable to resist the name and ad copy of a perfume signed by Christine Nagel. I wore it out to dinner the day it came in the mail, and got propositioned outside the ladies room. The next time I wore it, the guy pumping gas next to me paid me a very sincere and completely inappropriate compliment. The last time I wore it in public, one of my co-workers told me he was having trouble concentrating. To my nose, Archives 69 is warm and sweet and juicy. Apparently, many men agree. M. de Swardt is a devil and a genius.
Smoky smoldering spice bombs speak my Love Language, and they always have; Opium (Jean Amic and Jean-Louis Sieuzac for Yves Saint Laurent, 1977) was the first perfume I bought with my own (babysitting!) money. My first boyfriend liked it so much he bought me a new bottle for our first Valentine's Day together. We're now closing in on our third decade of marriage, and this sexy, spicy classic still turns us both on. Don't be stingy, ladies; this one smells fantastic on men! My husband's skin really amps up the incense, smoke and sandalwood; on me, its carnations and spice and everything nice. I prefer the extrait on both of us; there's nothing sexier than having to lean in close to experience all the best parts. I've got 5 back-up bottles to get me through 30 more Valentine's Days! Tammy Schuster, Sr. Contributor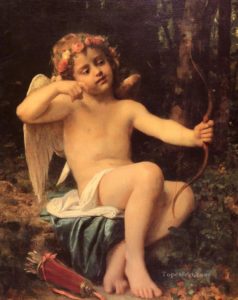 Cupids Arrows Leon Bazile Perrault
For Valentine's Day I always love to wear a fragrance that will coat cupid's arrow, and shoot straight through the heart of my spouse! For a rose-centric perfume (because roses are synonymous with love) I'd pick Stephan Humbert Lucas 777 gorgeous and compelling Rose De Petra (2013), always a compliment getter, and one of the few perfumes that finds my spouse's nose glued to my neck, a very fine thing indeed. It's Flat out liquid sex and a spicy floral easily worn by both men and women. For a super mysterious natural perfume with an Eastern vibe, I choose Green Tara (2011) by perfumer Serena Eva Goode for her company, Ava Luxe. This vegan, unisex dark and alluring always seems to get the blood flowing and the heart pumps. When you hear your spouse says "You smell delicious…" Whatever you choose to wear this Valentine's Day, may it find you wafting love! -Robert Herrmann, Contributor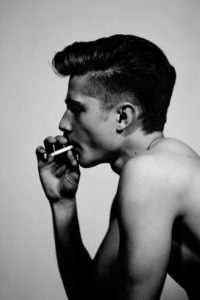 Portrait | Pedro Bertolini by Stefani Pappas
Mona do Orio Cuir (2010 Mona di Orio) is the perfume that garners tons of compliments whenever I pull it out. It's dark, smoky, yet accessible. When I wear this it mingles the animalistic with a just the right amount of leather to make it daring and provocative. It oozes sensuality, conjuring images of romantic firelight and pure primal attraction. Still, it can be worn just about any time. But with romance on the mind, it's a sure bet for me.
John Varvatos Dark Rebel Rider (2016 Rodrigo-Flores-Roux) reminds me of a really nice guy with a bad boy side; over the button down shirt he's a subversive leather jacket wearing punk. It's sweet, but with a pronounced dark and somewhat kinky side that simply piques "that" kind of interest. Like Cuir, it's another that can be worn casually, but is oh so very nice as an attraction tool. I gave my bottle to my partner Tim, it smells amazing on him.- Aaron Potterman, Contributor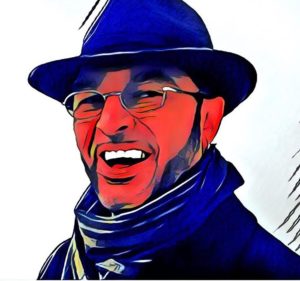 Ermano by Ermano
After longtime of being single, the first Valentine I celebrated was a few years ago, and I decided to get my partner a new perfume. So, I took some time before I chose one for him by rotating fragrances on myself to test the reactions. The favourite in the end was Diptyque L'Ombre dans l'eau, so I bought it, wrapped it and wrote a romantic rose themed handwritten card. Well, in the end it smelled so glorious, that everybody was complimenting my partner wearing. I seldom get compliments in general. I was even a bit jealous I must confess-Ermano Picco, Contributor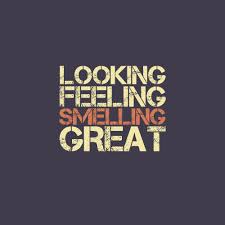 A sexy scent that gets me compliments is Tom Ford Private Blend Noir De Noir (2007, Harry Fremont). This is all about rose at first but then again the part that gets all the attention is when it's been on me for a while and the rose has somewhat worn off and the patchouli, vanilla and tuberose power through. I think also the saffron note has started kicking a little leathery touch. It's when it's all blended with my chemistry and I've sweated a little that it men and women notice-Sebastian Jara, Contributor
Gail's Dog Fender
Sometimes "happy" is as sexy as "sultry"! A bright smile, an irrepressible laugh and a joyful presence can be as attractive and irresistible as the steamy beauty of a femme fatale or the dark eroticism of the sexual vampire. Ebullient happiness is what Anat Fritz Tzora brings to my life. This lighthearted and joyfully unisex chypre was created in 2012 for knitwear designer Anat Fritz by the master of fragrance minimalism Geza Schoen. Tzora, the perfume, was named for one of the designer's favorite summer vacation destinations, the Kibbutz Tzora, 20 k from Jerusalem. The fragrance is packaged in a simple bottle and then tucked into what appears to be a handmade sock. Every time I wear Tzora, people around me seem to be in a great mood, greeting me with big smiles on their faces and sparkles in their eyes. I remember one morning I double spritzed Tzora before heading out on some errands. I stopped by the office supply store for tape and bubble wrap and managed to pick up not only the supplies I needed but an entourage of six very helpful young men as well, each one determined to give me the best customer service on the planet. To make a long story short – this kind of thing only happens when I wear the bright peppers, the vivacious green herbs, the fresh florals, cassis and cedar that come together in Anat Fritz Tzora.
Now, for my seductive, dark beauty, Olympic Orchids Mardi Gras by Ellen Covey (2015). Mardi Gras is a skanky, humid, outrageous lady, replete with civet and honey, raunchy but with good manners, reminding me a bit of the New Orleans French Quarter. This perfume works like magic. Costumed in a polite, façade of natural, orange blossom and vanilla, Mardi Gras weaves a powerful, seductive spell, attracting just about everyone within range of her intoxicating presence! My husband Brad loves Mardi Gras. So does our parrot Gomez, Fender the dog, the students, bank tellers, grocery clerks and even my children…I receive so many compliments when I wear this fragrance – and so many Valentines too! Mardi Gras is a perfume with amazing longevity and the sillage of a "parfum de puta" – but with the deceptive "innocence" of a sultry southern beauty. -Gail Gross, Sr. Contributor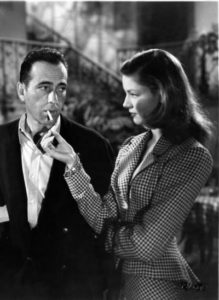 Humphrey Bogart and Lauren Bacall To Have and Have Not
Around Valentine's Day, the entire world seems painted in red and pink and full of fluffy, girly things, so buying a romantic gift for the man in your life is not always easy or intuitive. And while a candle may seem predictable and feminine, Belle Fleur NY's Kyara Clove is perfect. Created by perfume star Jerome Epinette, Kyara's blend of layered woods and polished leather swirling around a fruity, smoky clove note is lush, mysterious and as warm as a just-left bed. The suggestive is always sexier than the literal. Give this candle to signal what comes after that Valentine's dinner.
I was first intrigued by Hermes Bel Ami because it was named for one of my favorite novels by de Maupassant, about a cad who sleeps his way up the social ladder while befriending the men he cuckolds. Created in 1986 by Jean-Louis Sieuzac, Bel Ami is the James Mason of scents: a leathery, mossy, just slightly disheveled chypre that is elegant, dashing, sensual, and with a slight air of melancholy that makes it unbearably irresistible. There are muskier, butchier scents prowling the shelves of perfume shops than Hermes Bel Ami. But not one is more alluring on a well-dressed man. –Lauryn Beer, Editor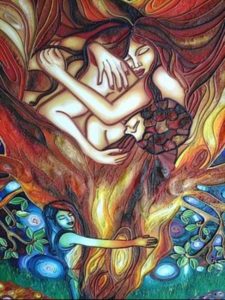 Painting by Alessandra Damiano @alessandra.damiano ©
I have a pile of samples that I test on my boyfriend and truthfully most smell great on him, especially if tobacco, wood, leather, incense and oud are in the mix. Add a little cognac and it's the perfect scent storm. Tiziana Terenzi's Laudano Nero (Paolo Terenzi 2014) is the fragrance that just happens to have all of the above and is subtly sweetened with a sublime boozy honey and dark golden amber that borders, but never crosses, into gourmand territory. I ask him to wear it for me and me alone. It's dark and sexy in the best possible way. Traces of scent linger on his pillow, on my skin and distract me throughout the day. –Michelyn Camen, Editor-in/Chief
Disclosure: Some of the fragrances are from our own collection and some were given to us for review
For our Valentine's Day Draw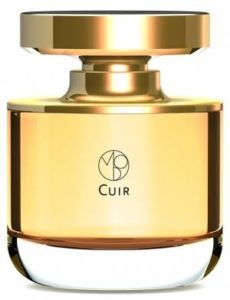 WORLDWIDE: Mona di Orio Cuir 75 ml

WORLDWIDE 15 ml Olympic Orchids Mardi Gras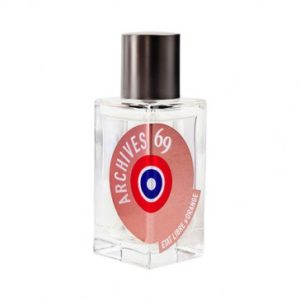 WORLDWIDE: 50 ml Etat Libre D'Orange Archives 69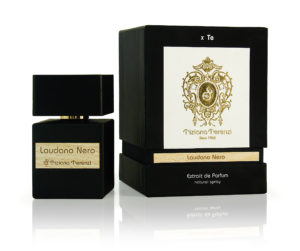 USA ONLY: Tiziana Terenzi Laudano Nero 50 ml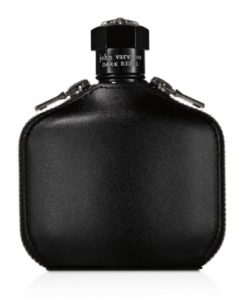 USA ONLY: John Varvatos Dark Rebel 4.2 oz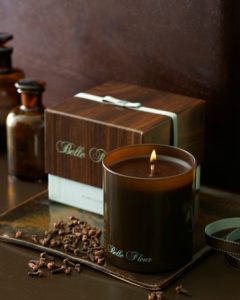 USA ONLY: Belle Fleur NY Kyara Clove Candle 210 g
To be eligible you must be a registered reader you can register here and please leave a comment with what you thought of our 14 selections, which you are coveting, (Vero.Profumo Rubj, Yves St. Laurent Opium, Stephan Humbert Lucas 777 Rose Petra, Ava Luxe Green Tara, Tom Ford Noir de Noir, Hermes Bel Ami, Diptyque L'Ombre dans l'eau and Anat Fritz are not part of the draw but you can covet) your choices as many as you would like, should you win, how you plan to spend Valentine's Day, what does "sexy" smell like to you and where you live. Draw closes 2/14/2017
We announce the winners only on site and our Facebook page, so like CaFleureBon and use our RSS FEED or your dream prize will just be spilled perfume.