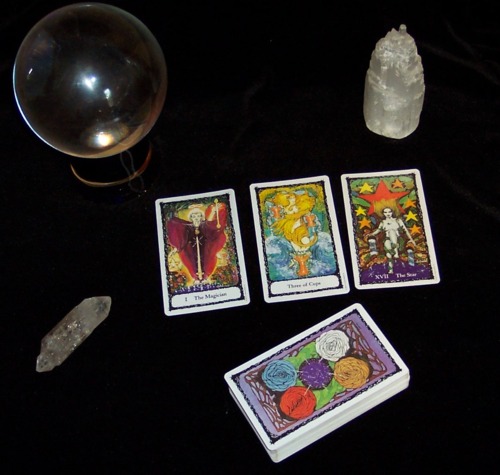 Next year 12/12/12 marks the last year of this century when all the days, months and year align numerically. According to Mystics, the Aztec Calendar and Nostradamus predict that 2012 marks the End of Days. We hope not; but just in case Editor Tama Blough, Contributors Sergey Borisov, Redneck Perfumista, Olga Rowe, and Mary Beth Devine and I make some predictions.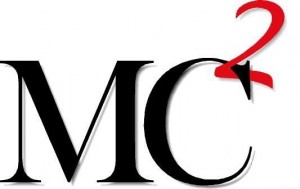 Michelyn Camen, Editor in Chief
I have always had a very good sixth sense, although one can say it's just deductive thinking. I am reminded of Jimmy Kimmel boast that he can predict the winner of Dancing with the Stars (until this year when he lost his mojo when he predicted David Arquette the winner and was sent home in week 7). Who would have predicted he would say bye bye yesterday to his wife Courteney Cox and fall head over heels in love with Entertainment Tonight's Christina McLarty?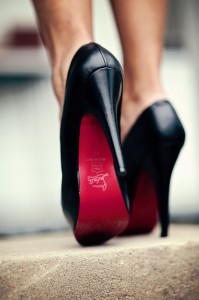 Fashion: Christian Louboutin will win its suit against YSL. They are the true owners of red soles.
Global: Germ warfare will become a major international threat.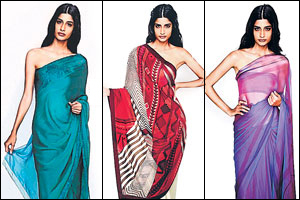 India will be the hub of new creativity and a market for every consumer company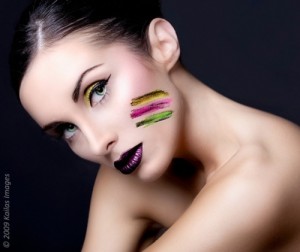 Beauty and Fashion : Hello Color. Black just reminds us of our mood.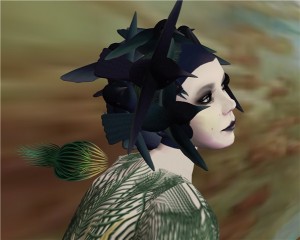 Natural Perfume: Charna Ethier of Providence Perfume Co. will emerge as the USA's leader. The future of natural perfumery will come from outside of the USA- particularly France
Trends in Perfume: the return of the gourmand and vanilla in fine fragrance. We are ouded out so I predict Fig fragrances as the new trend.
Perfumers: Collaborations and collectives will become more prevalent. (The House of Roudnitska which includes Bertrand Duchoufour, Mona D'Orio, and Marc Antoine Corticchiatto is an example).
Jean Claude Ellena will do special projects with Hermes and may leave.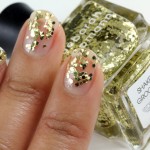 1980s Disco redux: Glitter sparkle and shine in fashion, beauty, perfume, pop culture and music .As the population ages they want to "shake their groove thing"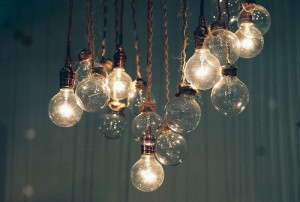 Editor Tama Blough 2012 Predictions
Guys will finally start pulling their pants up. Please?
The pink pepper trend will be replaced by a white pepper trend in perfume, even though it doesn't sound as cute. We're ready for something a little snappier.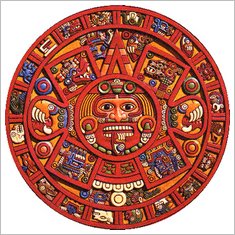 The world won't actually come to an end as predicted on the Mayan calendar, but people will begin to think more clearly about the implications of actions. The alarming trend toward pride in stupidity will finally be seen as a destructive force in our lives.
Avon will come out with an oud-based perfume. It might even be good.
Contributor Olga Rowe's Predictions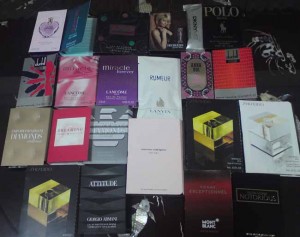 I truly hope that I am wrong: there will be still too many new releases. I think that this will subside, but not in 2012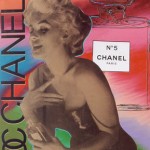 Chan el Ad Marilyn Monroe
I truly hope that I am right, and I do think that there will be more floral aldehydes among the new releases — yay!
Bertrand Duchaufour will continue to rock the perfume world
Olivia Giacobetti will come up with one of her best fragrances in 2012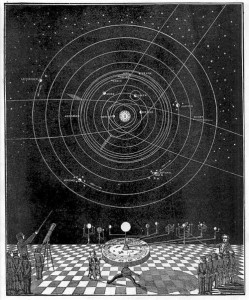 Neil Sternberg's Prediction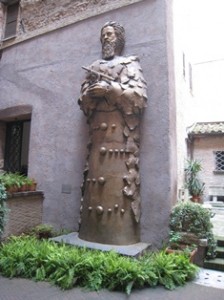 In order to maintain the mystery, I will neither confirm nor deny what the verses mean – I leave that as an exercise for those who are interested. However, I will confirm that these two pictures were taken on this year's European vacation. Although Galileo (is frequently used as a prop against the Catholic church, the truth is that he was a very devout individual, who merely believed that G_d's handiwork was to be believed before human dogma, which was of course totally in conflict with church teachings at that time. The wonderful exhibit where the statue is located is just one sign of how Galileo has not only been totally rehabilitated by the church – he is something of an icon as they embrace science very strongly these days. As you can guess, he's something of a hero of mine.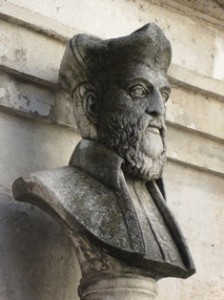 "When fashion's first night is three years o'er,
Shall fashions anew in the new city shine.
As rubies and garnets shine even more
Adding sparks of gold to cups of wine
Visions of statues toppled to the ground
Like boots of war shall be swept aside.
Pray that their vision we keep aroun
Or by their fashion we again divide.
Anointings forgotten, then to recall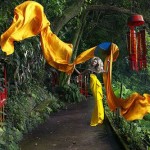 Their roots to flower in distant land.
Trusting fear by twenty's fold,
Trusting hope by dozen's count
Trust ye not in worthless gold
Trust in iron's valley's fount.
Priestly cycles coinciding
Magnify transgressors great and small
Fearful royals thus abiding
Would by their folly thereby fall.
Human cycle's proclamation
By our hand is thus betrayed
Start and end their desolation
Broken 'fore they're even made" – Nostradamus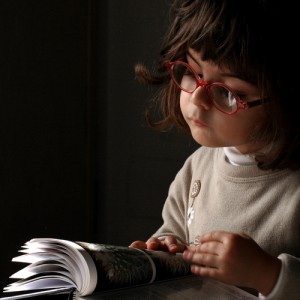 Mary Beth Devine's Predictions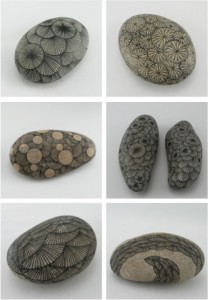 Conrad Murray will be named Surgeon General of the U.S. No mention on who's doing the nominating
.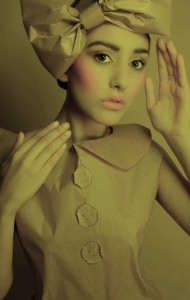 Brown will be the new black. No tans, beiges, or coffee shades. The shade of the year will be the color of two day old tea bags – well used. A shade that flatters no one shown with accent colors of fermented mustard and three week old unrefrigerated cottage cheese. No mention of any houses releasing a line of complementary scents.
A bored 15 year old from an un-named country will refurbish / upgrade a Commodore 64 to today's standards for speed and capacity. During testing, he will seize control of a Predator drone owned by the US military. He will proceed to 'buzz' the neighborhood with a special emphasis on his math teacher's house. Information on the incident will not be released until 2015.
Greece will attempt their own economic recovery experiment keeping half the country actively in the Euro-zone with the other half returning to the drachma. (Guess which survives?)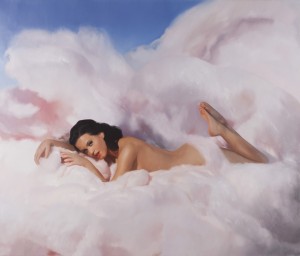 The American Dental Association will conduct a large scale study into the causes of late-onset tooth decay in college-aged females. The results will determine that 'candy floss' perfumes are a major factor.
Families who file complaints about formaldehyde releasing chemicals in bath products for children will be subject to home inspections. Any home with new paint, carpeting, upholstery, clothing, or laminates will have their children removed temporarily to someplace where they can chew tar and play in dirt.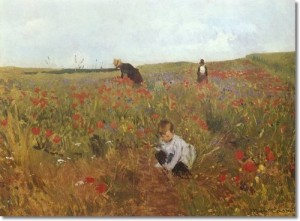 Scent trends will see a return to 'comfort' scents – simple soliflores from childhood gardens. In scents targeted to late-20s, early-30s something males, there will be a limited edition line harkening back to and capturing the sights and smells of 'day-after frat house'.
Childhood diseases will continue to make a comeback with several reported epidemics. Children will die. Old folks will die. The vector will be a toddler whose mother read something somewhere in a popular magazine about the dangers of the vaccine. Get your kids their shots. Save a life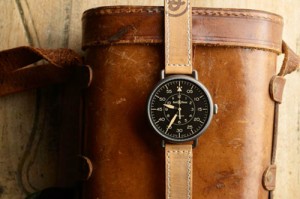 Sergey Borisov Predictions
Looking into my crystal ball, I could see that Mr. Putin will be the next President of Russian Federation in March 2012
Russian soccer team will stay with it's Group of Poland-Ukraine Euro championship in summer 2012, and the year will be disastrous as any leap-year.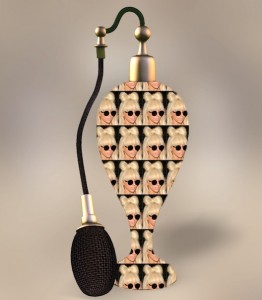 Music: I believe that Lady Gaga will make a Gypsy-Pop Songs album (she made a Latino already).
Trend – I hope to see all the ranges about IPhone 5 and some thin & flexible mobiles (Samsung?)


The World: will see some overpriced Perfumes – 500 bucks for a bottle will be the new hundred bucks. Deodorants will become a new perfumes,
highly decorated and very assorted choice of them. New ALL-RAGE notes will be Immortelle and Lavender.
Perfumers: as we know, Jacques Cavallier is going to be in-house perfumer of Louis Vuitton. So the trend will continue further -more brands will like to strengthen their hyper-luxe image. Maybe Moet perfume?
Fashion: well, military style, I suppose. Sailor's shirts, GI pants…And yes, golden shine of orders and medals to complement it.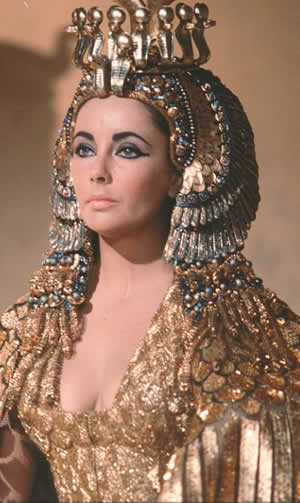 Beauty: I have no idea. Maybe golden\silver metallic colour for nails, shadows, etc. Very Cleopatra

Celebrity: I believe that celebrity world should flourish with more real freaks, more celebrity ANIMALS and maybe even celebrity BEETLES!!!.
In case any of this predictions will appear in reality, it`s all the crystal ball fault, not mine.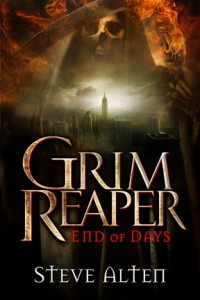 Our draw is being sponsored by Steve Alten who wrote Grim Reaper End of Daysand will sign it (which he told me is "Occupy Wall Street" with a vengeance), Sonoma Scents Studio Fig Tree 11ml and Deborah Lippmann Nail laquer "Shake Your Groove Thing"(Peaches and Herb great notes for a perfume)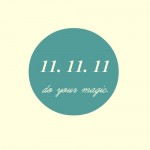 The draw is random, so to be eligible: leave a comment on which predictions you believe our "fortunetellers" will come true. Draw ends November 12th EST
We announce the winners on our site and on our Facebook page, so Like Cafleurebon and use our RSS option…or your dream prize will be just spilt perfume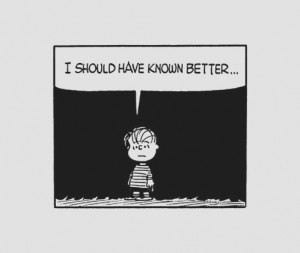 Compiled by Michelyn Camen, Editor in Chief ( my birthday is 12/13 soooooooo)
Editor's Note: "I ADORE that pink … it's the navy blue of India -Diane Vreeland started the "new black concept when at Vogue in 1957 . Gianco Ferre was the first to use it in current context "gray is the new black " in 1983
It is Veteran's Day 11/11/11. I dedicate this post to all who serve around the world to ensure there is a 2012